Seating Options
Explore our range of additional seating options for the finishing touches that will complete your design.
At Atlas, we have worked on an array of specialist seating projects across different businesses in the hospitality industry, including restaurants, nightclubs, cafes, hotels and other commercial environments. Whether you need banquette seating with storage, ergonomic seating or benches to increase customer flow, our creative team can deliver a design that reflects your individual needs.
Can't see what you are after, don't worry. At Atlas we can help to develop an entirely bespoke style to suit your requirements. Please contact a member of our friendly team to discuss whatever you need.
Height Alterations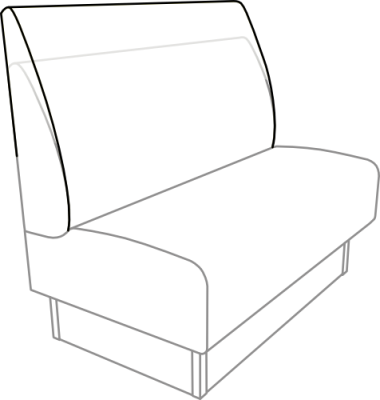 Height Alterations

All of our seating backs can be customised to the right height to suit your room space. Choose a high-back style to create a partition that will achieve private dining areas and exclusive booths. Alternatively, a high back bench adds texture to wall space, breaking up large spaces while delivering a comfortable seating arrangement.
Profile Alterations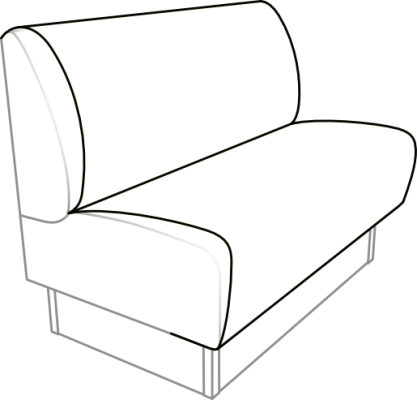 Profile Alterations

We can customise the profile of your seating to help you create the environment you want to achieve. Whether you're looking for a relaxed, kick-back style of seating or an up-right position for corporate spaces, we can tailor the profile of your seating to suit. Our design experts have a wealth of knowledge in adapting seating profiles to produce a number of ergonomic styles.
Leg Alternatives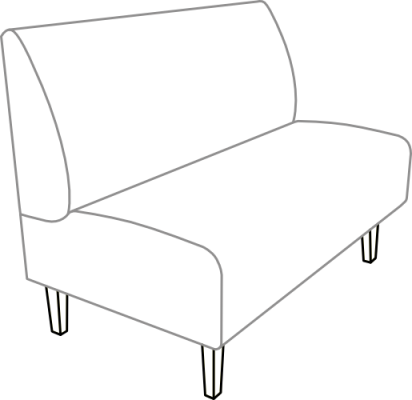 Poseur Height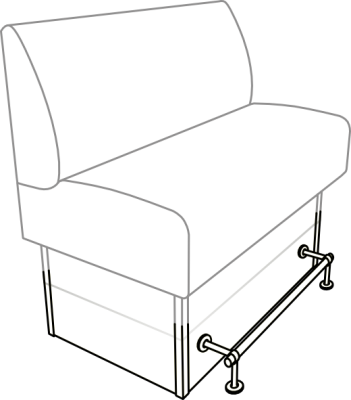 Poseur Height

Add different levels to your room by choosing a mix of standard and poseur height seating. Raised seating is a popular choice in rooms with high ceilings and contemporary environments as fixed seating arrangements can be teamed with high stools. We can fit foot rails or plinth steps to help your visitors up and down making it a desirable alternative to standard seating.
Logo Embroidery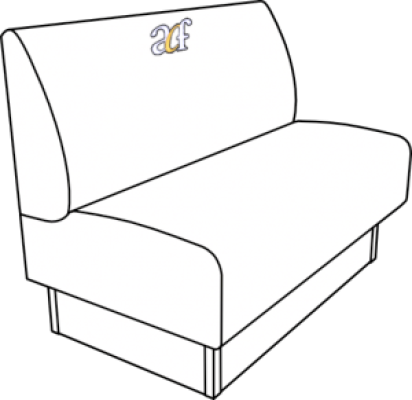 Outside Backs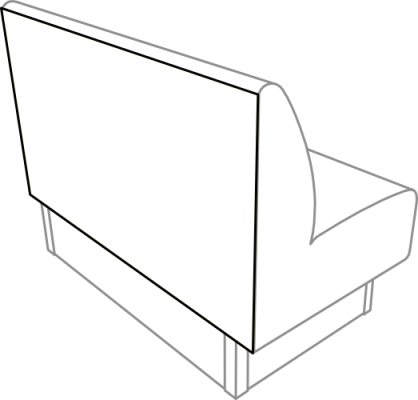 Outside Backs

Let your seating stand out – outside backs provide a design opportunity for free standing units. We've designed a variety of seating solutions incorporating different materials into them. From sheet metal for an industrial aesthetic to natural timbers to create comfy, homely environments, our design team will help to create furniture you can be proud of.
Cappings & Grilles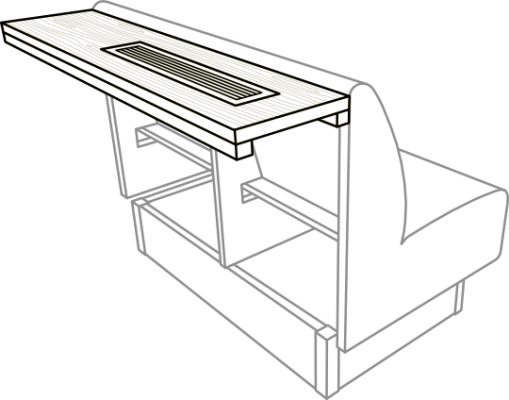 Cappings & Grilles

We can incorporate radiator grilles into your seating design to help conceal radiators. And if you're looking for a seamless finish, capping can be used to compliment banquette seating. We'll ensure there are no gaps between your seating and walls, and it can even be used where seating is arranged back to back, providing a flat surface for accessories or add extra surface space. All of our cappings and grilles can be customised and made-to-measure.
Settee Arms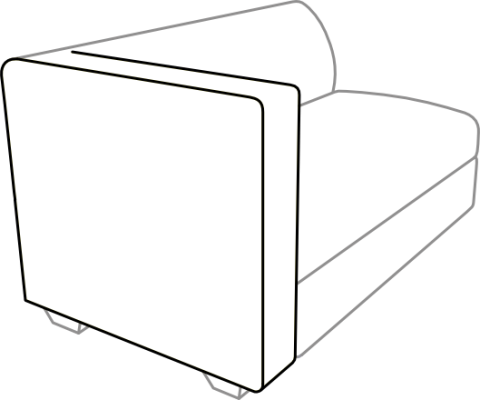 Settee Arms

Add a settee arm to your design to achieve a home comfort look. Settee style seating is perfect for creating a relaxed and inviting environment where your customer's can kick back in a comfortable seat. Our design experts can work with you to create something that is ergonomically friendly without compromising on appearance.
Scroll Arms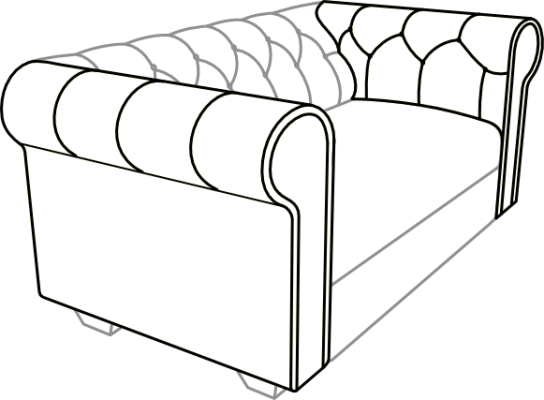 Scroll Arms

A luxurious touch for a classic design. Our Scroll Chester button or plain arms are a popular choice for traditional and classic seating designs. The arms meet the height of the seating back to create an enclosed and comfortable feel. It's a relaxed style where guests will feel comfortable for long periods of time.
Wall Panelling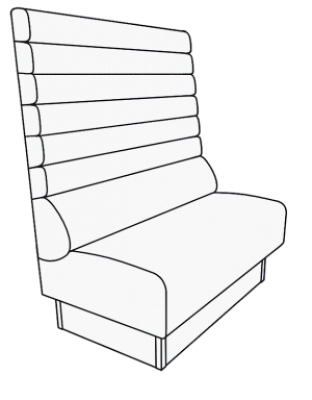 Wall Panelling

Wall panelling can be used in conjunction with your seating design or independently as an alternative texture to walls. It's a luxury design aesthetic that can easily have recesses included in its design to situate TV's and other electrical equipment, giving a sleek and sublime appearance. Choose your style option, colour and fabric and watch us bring your room to life with panelled walls.
Hinged Storage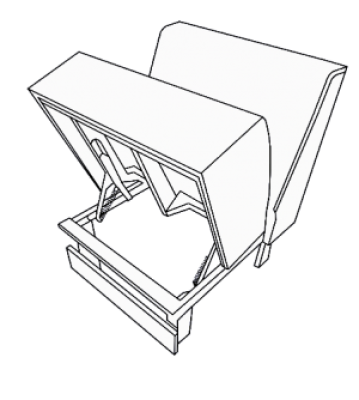 Hinged Storage

We can help you to get the most from your space by incorporating easily accessible hinged storage solutions. Our hinged storage systems are discreet while making the most of what otherwise would be wasted space.
Heated Seat Pads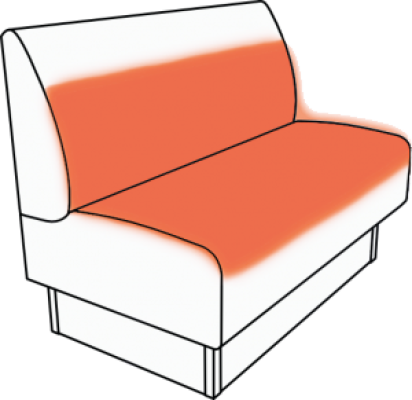 Heated Seat Pads

Add a little luxury to your outdoor seating areas by introducing heated seat pads. Even when we enter our colder seasons, you can make the most of your outdoor seating all year round. Our helpful team will be happy to provide more information on our heated seat pad technology.
Power Sockets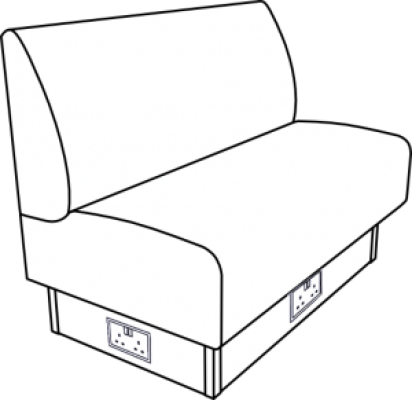 Power Sockets

Power sockets are a popular choice for pub and café seating as it provides a welcomed power source to your customers that are on the go, needing some juice for their phones and laptops. They're a really useful addition for cleaners too as they can plug-in their appliances at various points around the room.