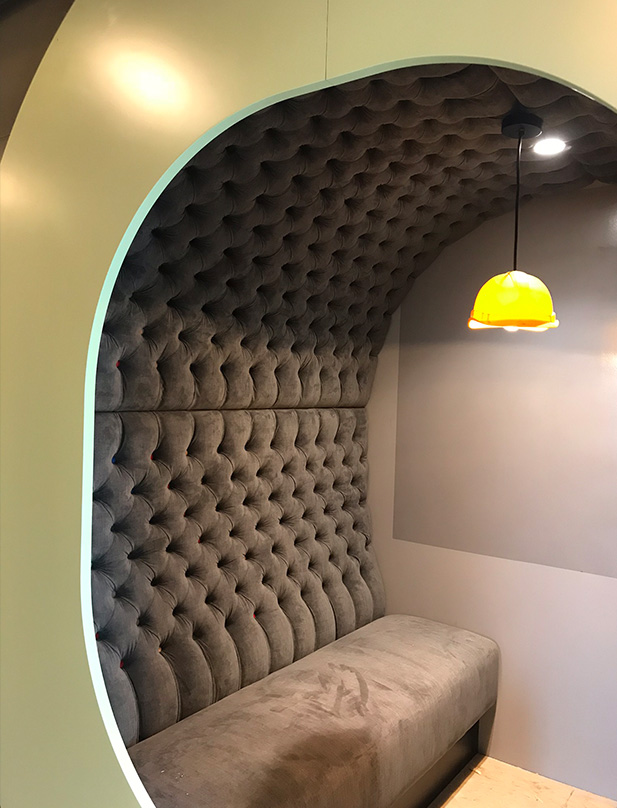 BESPOKE BREAKOUT SEATING
If you're looking to refurbish your working spaces into a breakout area, Atlas Contract Furniture can work with you, or you interior designer, to create and construct creative breakout seating.
We have the in-house design, carpentry and upholstery expertise to build and style bespoke modular furniture, as well as a range of chairs and tables in supply that can be customised to complement an office, welcome area, university or library.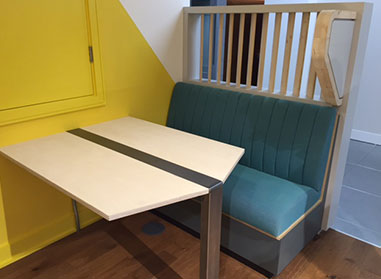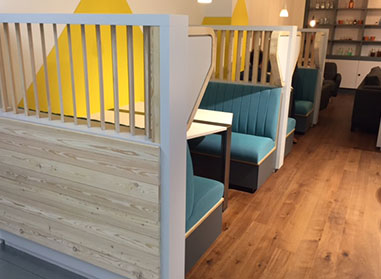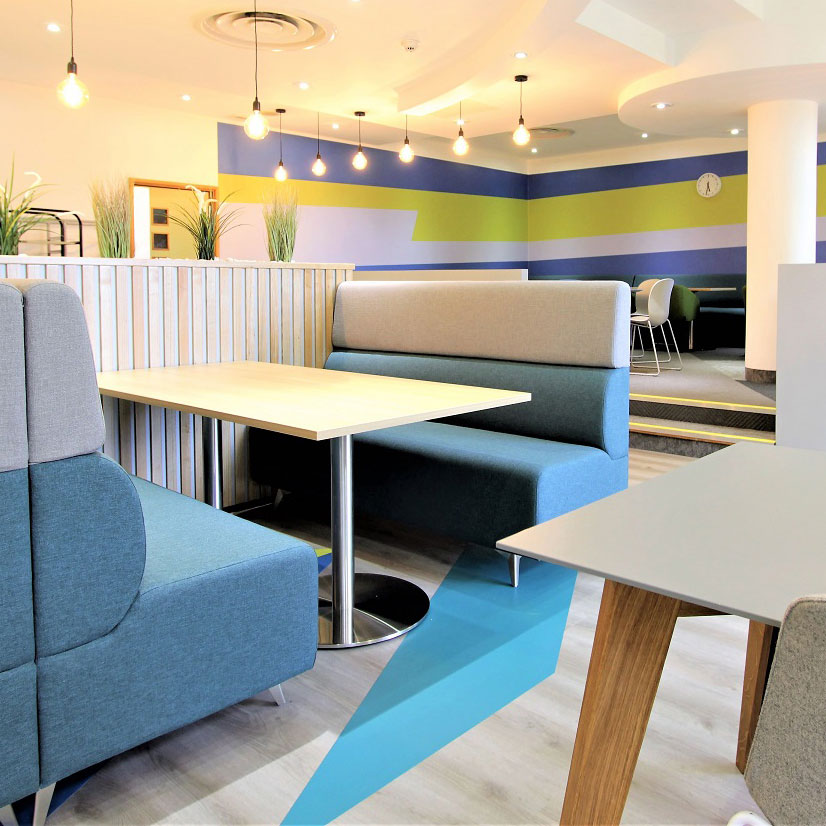 WHAT IS BREAKOUT SEATING?
A breakout seating area brings together work and relaxation in one space. It's designed to be flexible so that individuals and groups can work, collaborate and chill-out. It offers the freedom for whoever's using it to be versatile. Whether they want to have a quick meeting, a quiet place to work or have a coffee. Breakout seating is becoming increasingly popular with a move toward agile working in offices and social learning spaces in universities and libraries.
YOUR BREAKOUT SEATING SUPPLIER
A well-designed breakout area utilises various types of seating. An open space is more conducive to socialising and group collaboration, but it's also important to have quiet and privacy.
MODULAR
Favoured for its versatility, modular seating allows you to have comfortable and stylish sofas and booths that can be moved around to suit the requirements of the space. We have an in-house team of designers, carpenters and upholsters who can build custom furniture for you.
CHAIRS
Breakout chairs should be lightweight and stylish to complement your breakout furniture. Stackable chairs that are easy to move around collaborative spaces are a cost-effective way to utilise breakout spaces.
TABLES
Whether it's to do some work, have a meeting or a bite to eat, it's essential that there are tables available for your multipurpose space. A variety of coffee tables, high tables and workbenches will provide enough space for everyone to use the space the way they want.
BESPOKE BREAKOUT FURNITURE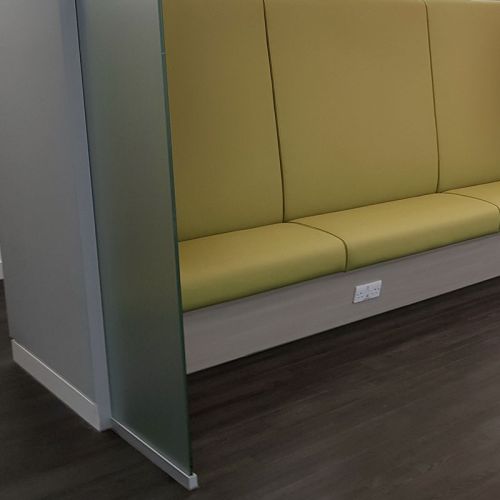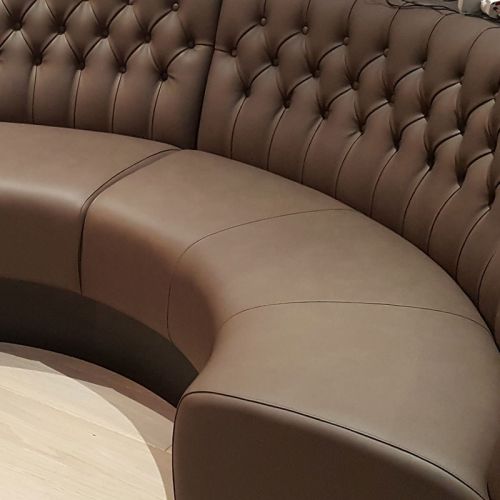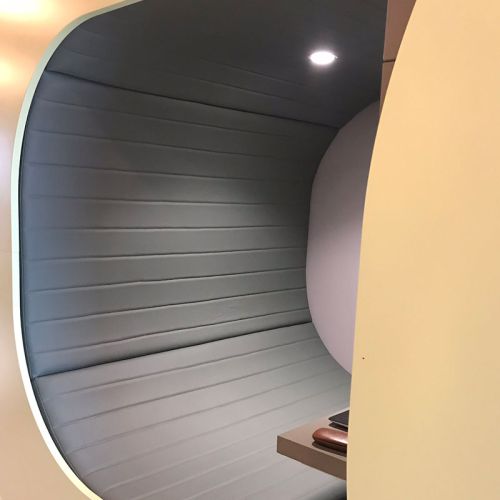 THE BENEFITS OF BREAKOUT SEATING

Create
social spaces

Multipurpose
working areas

Ideal for agile
working

Increases productivity
and wellbeing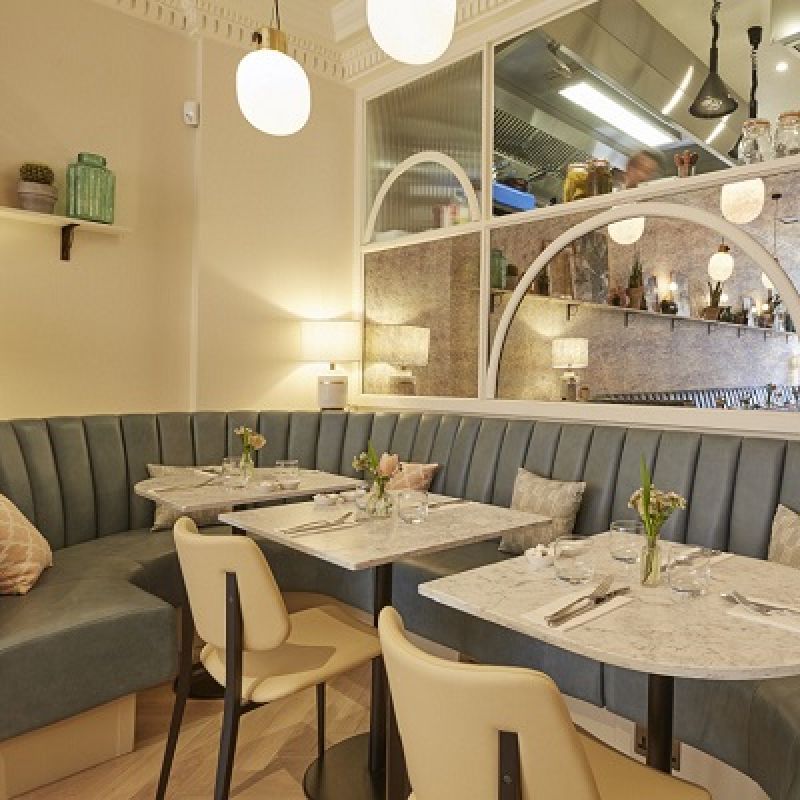 BANQUETTE SEATING
Specialists in bespoke banquette seating for the hospitality industry, we work with you to create stylish and comfortable spaces for your customers.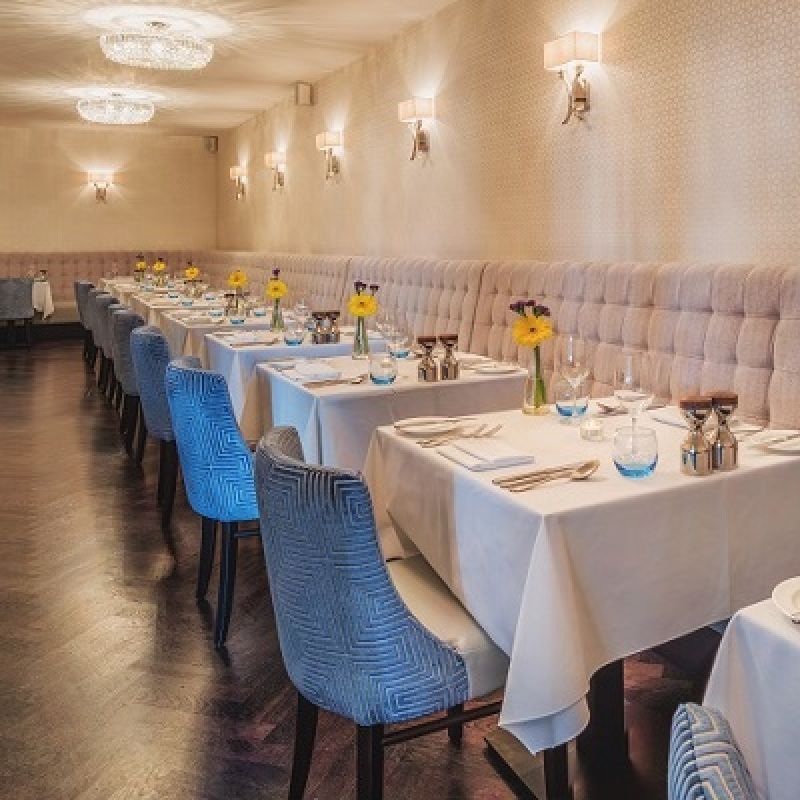 LOOSE FURNITURE
An array of loose furniture from reputable manufacturers based in Europe and beyond; selected with quality, reliability and design specifically in mind.

Discover What MODULUS SEATING Can Provide Off-The-Shelf
If you are looking for something in set designs and finishes, our sister company Modulus Seating can offer exactly that.