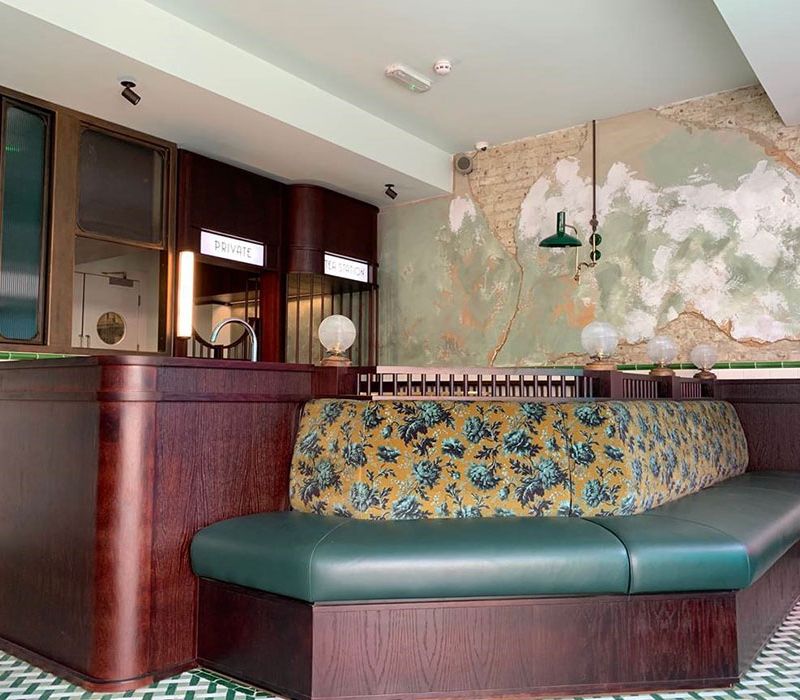 CURVED & CORNER SEATING STYLES
Whether you require curved booth seating (for which we can offer recommendation on radius size and seating capacity), or perhaps some stylish corner seating to make the most of a room's space, Atlas Contract Furniture are sure to have a bespoke solution to meet your requirements.
We offer a vast range of seating styles, entirely customisable to suit your venue type and layout perfectly. Our upholstery options include an extensive library of quality contract fabrics and leathers so you can create the desired look for your establishment.
Why not take a look at some of our seating styles at the link below?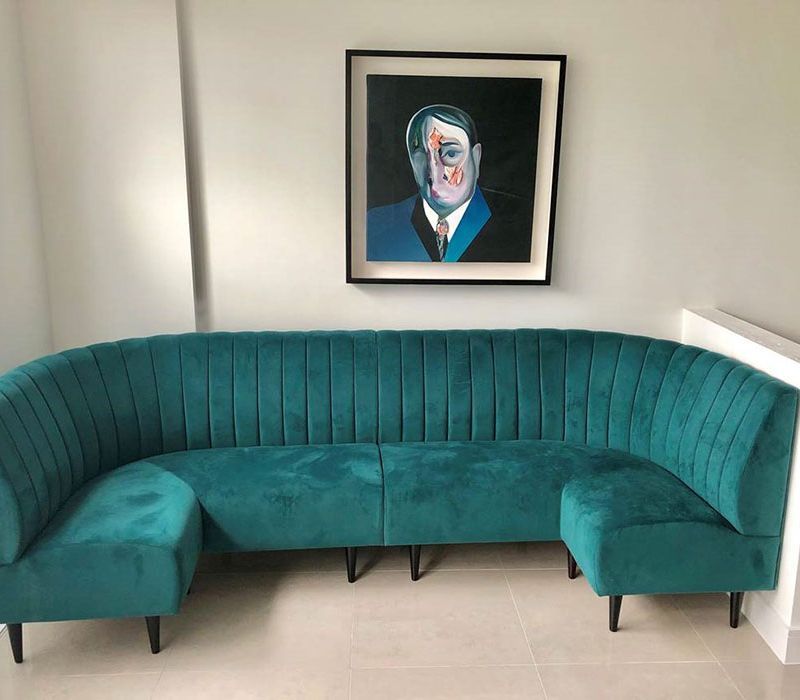 CURVED & CORNER SEATING OPTIONS
For fixed corner seating, we can create a corner infill so that your seating fits seamlessly against the wall with no wasted space. The infill can then be used for a convenient shelf, or even as a place to rest a glass. We also have a range of arm options that are the perfect way to finish your corner-style seating design.
Designed with the contract sector in mind, our bespoke curved and corner banquette seating is fit for purpose and built to last. We source only the best quality materials and components for manufacture by our highly skilled production team.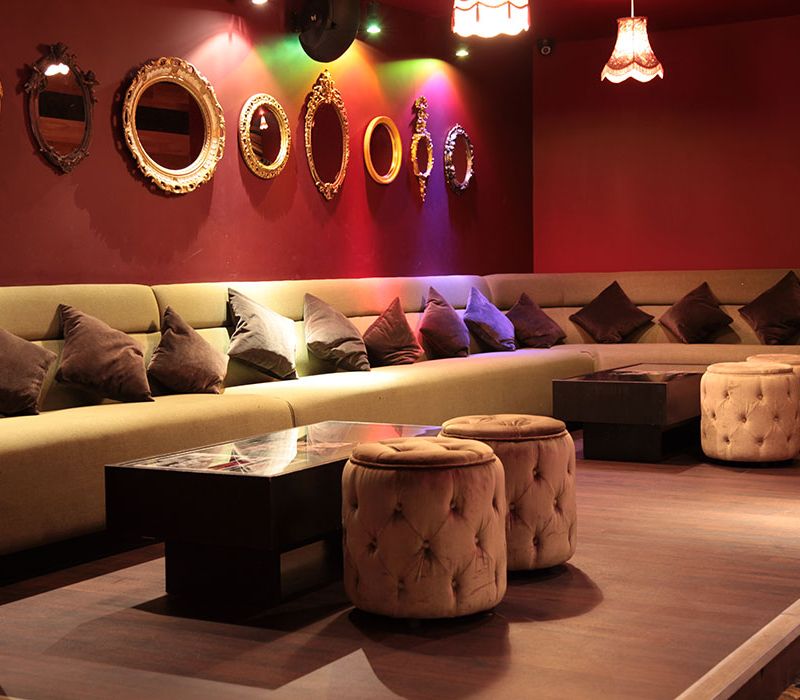 CURVED & CORNER SEATING
CONSTRUCTIONS
Customise the feel of your bespoke curved & corner seating with a choice of frame construction types. These have been designed to deliver uncompromising comfort through expertly crafted design, from decades of experience in the field.
Whether you need seating that is ergonomically friendly, or something a little firmer to speed up the flow of customers - we'll help you choose a solution best suited to your business.
UPHOLSTERY & FINISHING OPTIONS
Our 'seating styles' and 'seating options' provide an excellent starting point for developing your next project idea. However, customisation is not limited to these aspects alone. All dimensions can be tailored to your specific requirements, producing bespoke seating designs that flow seamlessly within any space. Choose an upholstery cover from our vast range of contract-grade fabrics & leathers, to complement the design theme of your venue or brand. You can specify even the finest of details, such as gloss levels and colour on your plinths and capping's - or request a match as best utilising our in-house spray facility.