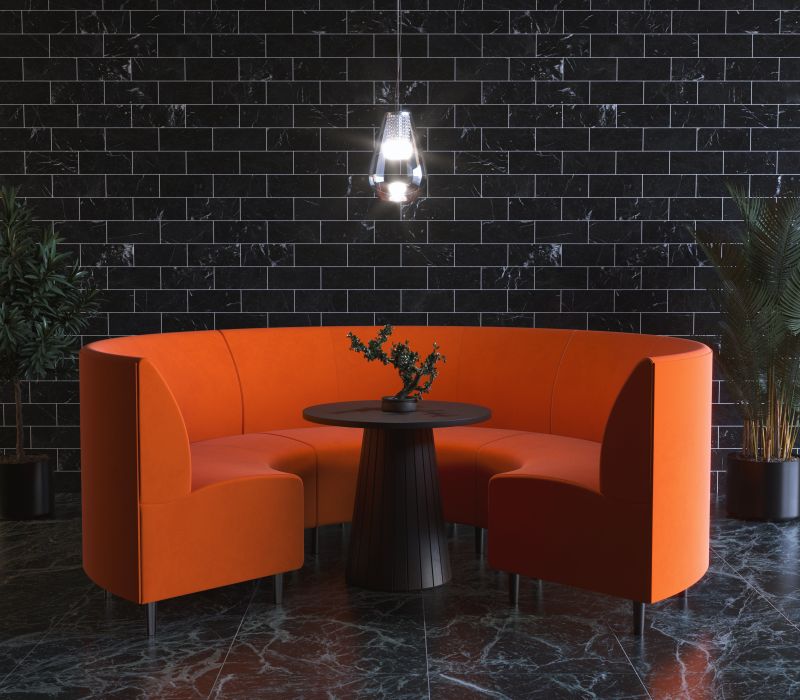 MODULAR SEATING STYLES
Modular seating is a practical choice for when flexibility is key. It's an ideal seating solution for common areas, breakout areas and open-plan offices. Perhaps you require breakout-style booth seating that can be arranged to suit the next big brainstorming session with your colleagues, to then be rearranged to suit a casual lunch break. The great thing about modular seating is that it can be rearranged for multiple uses.
With our bespoke modular seating, the possibilities for tailored seating solutions are endless.
You can choose from a vast range of seating styles that are entirely customisable to suit your venue. We offer an exciting library of upholstery options, including an extensive range of quality, contract fabrics and leathers, so you can create the desired look for your establishment. .
Use the link below to see some of our popular seating styles.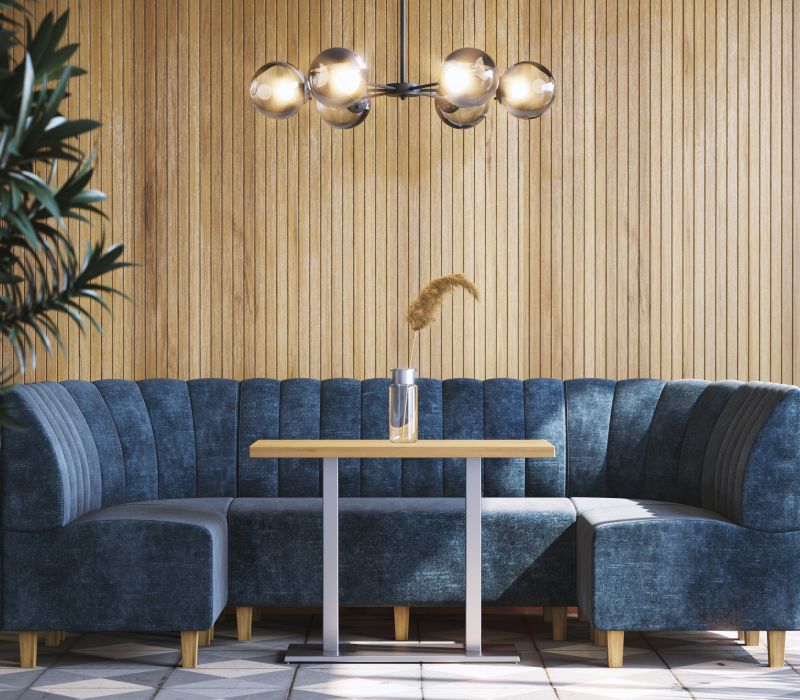 MODULAR SEATING OPTIONS
All of our modular seating designs can be customised by selecting from our extensive range of seating options. Legs are an excellent option for modular seating, and with our large range of seating legs to choose from, you're sure to find something that complements your modular seating design. They provide great portability, and give the illusion of a light and airy design with the open space beneath the seating units - particularly well suited to environments designed for productivity. For further inspiration, please take a look at our full range of seating options using the link below.
As contract banquette seating specialists, our modular seating is fit for purpose and built to last. We source only best-quality materials and components, for manufacture by our highly skilled production team.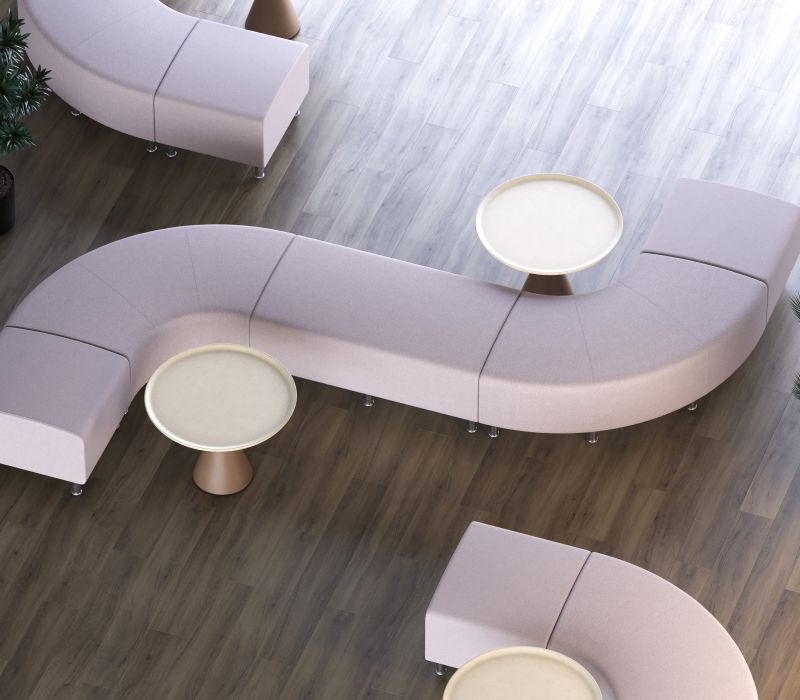 MODULAR SEATING
CONSTRUCTIONS
Our modular seating isn't just customisable on the outside, but on the inside too. With decades of experience in the contract furniture field, we've developed a choice of frame construction types for our clients to choose from. So whether you need commercial modular seating that is ergonomically friendly, or something a little firmer to speed up the flow of customers, there's a construction type for you.
If you need some help or inspiration in choosing your modular seating style and construction type, get in touch with our team who will help find the perfect seating solution for your business.
UPHOLSTERY & FINISHING OPTIONS
Our 'seating styles' and 'seating options' provide an excellent starting point for developing your next project idea. However, customisation is not limited to these aspects alone. All dimensions can be tailored to your specific requirements, producing seating that flows seamlessly within any space. Pick an upholstery cover from our huge range of contract-grade fabrics & leathers, to match the design theme of your venue or brand. Specify even the finest details, such as gloss levels and colour on your plinths and cappings - or request a match as best utilising our in-house spray facility.

Discover What MODULUS SEATING Can Provide Off-The-Shelf
If you are looking for something in set designs and finishes, our sister company Modulus Seating can offer exactly that.