Hotel Furniture Experts
As one of the leading and most experienced hotel furniture and seating manufacturers, Atlas Contract Furniture specialists offer a level of service that's unrivalled. Our in-house team of specialists have years of experience and expertise, setting us apart from other contract furniture suppliers. They are on hand to discuss all aspects of your hotel and your precise furniture requirements. We offer a stunning range of design ideas to suit both traditional and contemporary venues. We can also develop your own design vision. With a range of frame construction methods available, every style is fully customisable to fit your unique requirement.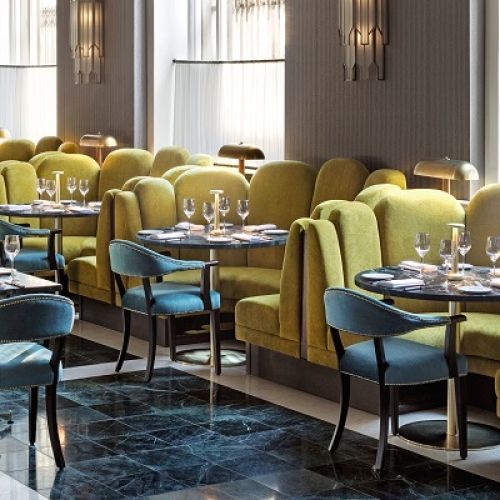 Specialist Hotel Furniture Supplier
Atlas Contract Furniture is a specialist hotel furniture supplier for a wide range of clients across the UK and abroad. We have an extensive range of bespoke designs for venues of any size. Our furniture will create a strong and positive impression on your customers from the moment they walk through your hotel doors, adding style and sophistication to your establishment, making sure your businesses stands out from the crowd.