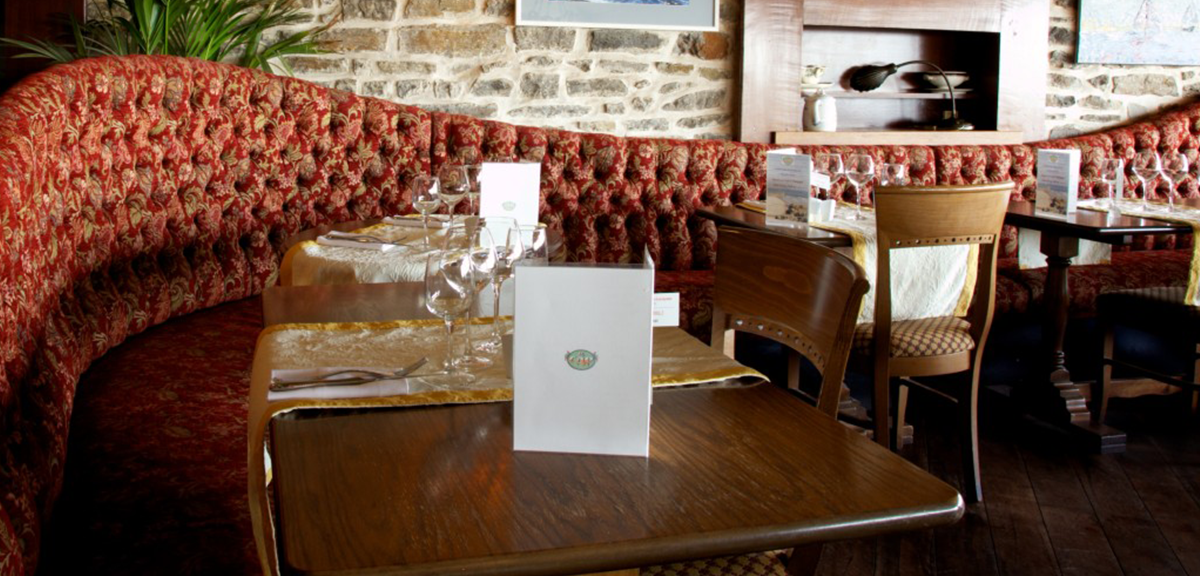 So, you've decided to have a redesign, but you're not exactly sure what your seating options are or what type best suits you.
Here are some of the things that you'll need to think about when selecting your perfect seating type.
Don't worry, you're not alone. We have an experienced customer service team who are available to talk you through the options and make sure that you get the perfect style for your business.
Room size
Before you think about seating types, you need to have a realistic idea of how many customers you'll be able to seat in your venue. The Atlas team can assist you with this. If you require, we can send out one of our experienced sales team to help you better undertsand your space. As well as this we can produce free of charge layout plans to optimise the use of space. For a cafe and bar you can probably squeeze a few more spaces into a room, but if you want a fine dining experience then you'll need to make it spacious.

Seating Types
Once you have an idea of the maximum amount of seating you're able to fit into your space you can begin to think about the style of seating.
Banquette seating is bespoke, which can be fixed or free-standing, designed for your specific needs. They come in two dominant types: bench and booth seating. Both have their benefits and what type you choose will depend on personal preference and your venue specifications.
If you can utilise both types into your seating plan, you can make the most of your venue space.
Pick from:
Bench Seating - Benches situated along a wall provide a fixed anchor point for customers. Tables can easily be adapted to accommodate large or small parties. Adding an extra table and chair to a table for two easily includes four people and won't affect another diner's experience.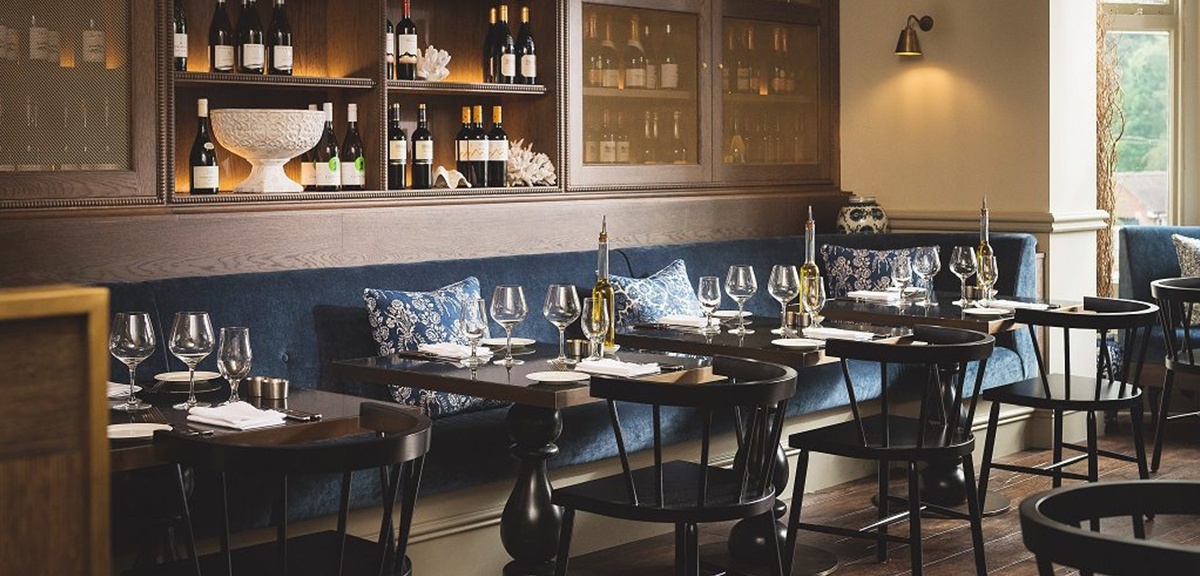 Booth Seating - This is seating arranged for customers to be in a partitioned area so they have an intimate and enclosed experience.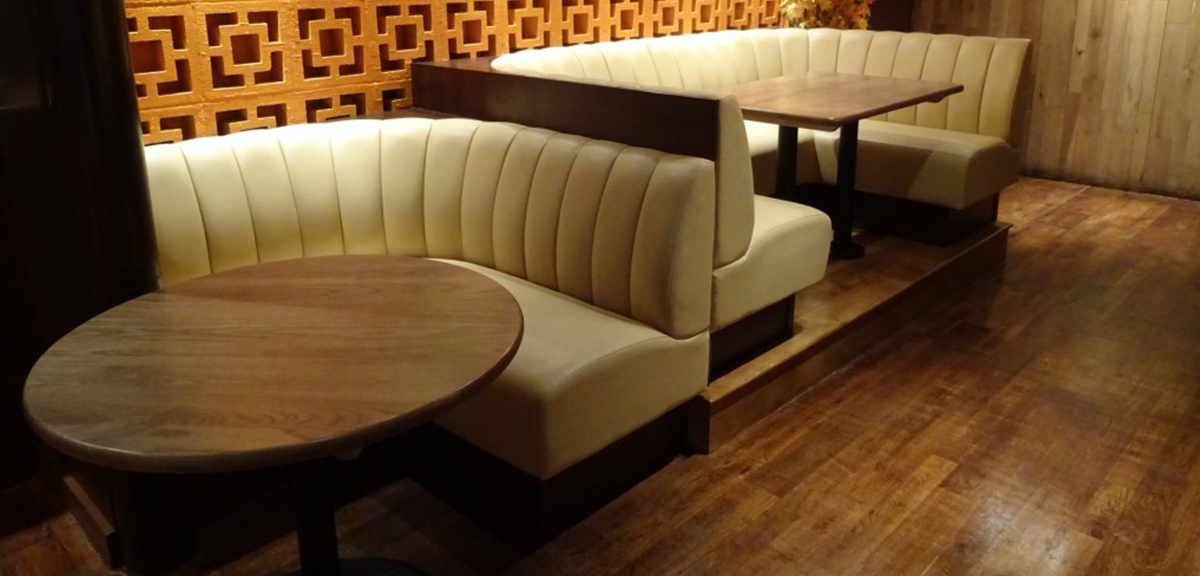 Seating Designs
This is important as you're deciding on the comfort levels of your seats. For maximum comfort you'll want to opt for back and seat support, but this will really depend on your individual taste and your budget. Construction types include:
Standard Sprung
Pocket Sprung Seating
Helical Sprung
Seating Styles
You need to choose a style that complements your venue. A modern venue will generally look for understated simple designs, while a vintage venue should look for classic designs.
Options include:
Plain Seating - Keep it simple with plain seating - this style will withstand the test of time.
Panel Seating - Be a bit more contemporary with panel backs - these can be bespoke and designed to match the pattern you want.
Button Seating - Go for a classical approach with button style seating - this style speaks of luxury and elegance.
Flute Seating - Vertical and horizontal flute styles - if you want to opt for a vintage style.
Seating Variations
At Atlas you can customise your seats exactly how you want them.
You may want to alter the height and depth of your seating to provide added comfort or to maximise a number of seats that you're able to fit in a limited space.
As standard our seating comes as plinths, but you can opt for legs if you'd prefer. Legs can add extra character to a piece of furniture, especially if you want to create the vintage feel. The benefit of plinths is that maintenance is made a lot easier - you won't have to worry about cleaning space underneath the seats.
Seating Additions
Want to add a unique touch to your banquette seating? Here are a few examples of added extras that you can consider:
Custom branding
Personalise your sofas by adding your brand's logo, or a quirky message. This can be a fun and unique way to get customers to engage with you.
Power sockets
A really useful addition to your pub or cafe, your customers will appreciate being able to charge their laptops or phones. It can also be quite useful for cleaning staff to use the plugs.
Heated seats
Nothing says luxury better than outdoor heated seating. This is a welcome add-on and will encourage customers to use outdoor spaces when it gets a little bit colder, meaning outdoor space can be used all year round.
Upholstery
Finally you will need to think about the upholstery covers. Your choice is down to your venue's style. You can opt for leather, faux leather or fabrics, like velvet, tweed or chenille.

When choosing upholstery you should always think about how it will age over time, how will it cope with snags and scrapes and how easy it is to clean.
The colour you choose will also affect the whole appearance of a room. You'll want to opt for colours that fit with your brand image but won't necessarily go out of style with passing fashions.
If you're currently choosing upholstery we offer a next day sample service so that you can see exactly what you're seating will be like.
Hopefully this short guide has given you an idea of what you should think about when choosing the type of banquette seating for your venue. The most important thing to take away is that with Atlas you can customise the type, design and style to match your unique requirements.
If you'd like any more information, you can speak to our customer service team.
Contact us