Picking between genuine Leather and Faux leather can be a tough decision for many people. The correct decision simply depends on what is right for you and your business. There are many pros and cons to both, and below we take a look at some areas to consider to help you with your choice.
If you're still not sure what is right for you after reading the article, don't worry Atlas can help! We can source from thousands of leathers both real and faux to help you make the right decisions for your business, our consultants will provide expertise from the idea stage right through to installation.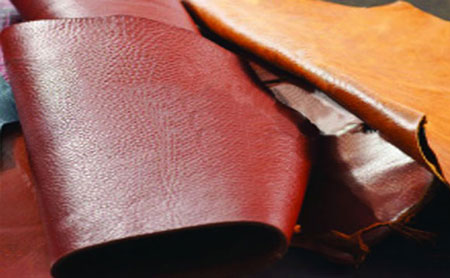 Genuine Leather:
Made from animal hide, such as cattle or buffalo.
There are actually many different types of real leather to choose from and they all have different qualities to consider when choosing furniture.
Types of Leather
Corrected Grain
Leather from the lower selection of the hide that is aniline dyed with pigment and buffed to remove any inadequacies from the top layer. Due to this process the grain must be replaced and embossed to recreate the natural look.
Although this type of leather goes through the highest manufacturing process this does allow it to be hard wearing, resistant to light and stain resilient, which usually means it's a good genuine leather choice for furnishing.
Semi-Aniline
Leather from the finest raw hides, which is aniline dyed in a drum then lightly covered in organic pigment allowing more of the natural leather properties to remain, such as pattern and feel. The process enables more resistance to light and stains than a full Aniline alternative.
Full Aniline
Leather produced from the finest raw hides, the major difference to Semi-Aniline is that the leather is bathed in large wooden drums until the preferred colour is produced. This allows for a super soft, supple Leather with a largely unaltered structure.
This ultimately means is more susceptible to stains, can fade easily and is highly stretchable, although it can go through a waterproof treatment to become more stain resilient. With this in mind, it is usually not a good choice for furniture due to its low durability.

Real leather is instantly recognisable, the iconic smell, the luxury look and the quality feel. Here we take a look at some of the key characteristics of the genuine article.
• Ageing
Real leather ages well and often looks better the more weathered it becomes. It is a soft and sturdy material, making it very comfortable.
• Hard Wearing
Leather is very durable and will last years without suffering much damage, it will need to be looked after to prolong its usage. A protective coating can be added to help it become more stain resistant.
• Smell / Appearance
Genuine leather is unique and you will never get two pieces of leather that are the same, which adds to the character of the material. It also has a very distinctive, pleasant aroma that adds to its attractiveness.
• Status
There is no doubting that real leather comes with a certain price tag and also has an air of luxury and authenticity about it. If this is the style you are going for with your business, it may be worth the extra money.
• Hypo-allergenic
As leather is a natural material, a by-product of cows and doesn't take as much manufacturing time or energy as the plastic alternative. It is also more resistant to dust, molds and mildews, so a good choice for people with allergies.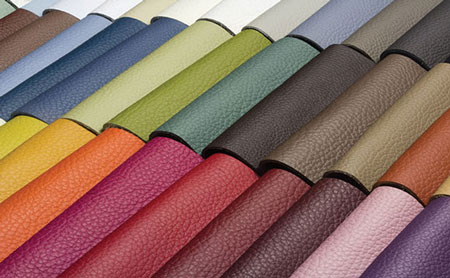 Faux Leather:
Usually made from plastic and then treated with polyurethane (PVC), wax or dye depending on the texture or colour.
Faux Leather has become extremely popular recently, not only due to the fact that the quality and look has improved over time, but of course it can offer more flexibility with cost. There are other reasons Faux Leather may be the better choice for your restaurant or bar;
• Maintenance
Faux Leather is easy to clean and most spillages can be wiped off with a damp cloth. It is also hard wearing and rarely fades under light.
• Customisation
Because faux leather is a synthetic material, it can be produced in a huge array of colours, patterns, textures and grains to suit any style.
• Environment
Although Faux leather is a synthetic fabric, it is actually categorized as one of the more environmentally friendly and ecological materials to use.
• Cost
As mentioned above the cost of Faux Leather can be considerably lower than real leather as it is often mass produced, and this is very appealing if you're on a tighter budget, but want the look of leather