December brings two of the biggest events of the year for the hospitality industry: Christmas and New Year's Eve.
It's that time of year when everyone in the country has lots of time off, but the hospitality industry keeps busy. More money will be spent and opening hours will be extended as consumers try to spend more time with family and friends in the warmth and comfort of pubs and restaurants.
Christmas is filled with delicious food, Christmas TV and films, festive games and all-round fun for the family.
By the time the 31st rolls round, everyone is in the mood for a huge party to celebrate the end of the year and the start of 2018. The majority of consumers will be spending their celebrations in restaurants, pubs and clubs for the biggest social night of the year.
With Christmas on a Monday this year, you've got a long and festive weekend to make the most of the holidays. And it's never too late to get started. Simply get the Christmas Tree up, the decorations out and start playing Christmas music, and the revellers will come. Make the most of Christmas in your pub by getting festive drinks and delicious Christmas dinners. Utilise your function rooms for private parties and set up the outdoor heaters so that people can still sit outside.
Christmas Eve Party or Christmas Day Feast?

You may want to do both, but there's no problem with being selective.
With Christmas Eve on a Sunday this year, it's prime time for an all-day awesome bonanza. Whatever you choose to do, we've got the ideas covered:
Drinks
Get the drinks menu ready for the festivities. You'll need mulled wine and cider, Christmas Ales and themed cocktails.
Best Guest Ales for the Festive Period
Wychwood Brewery - Bah Humbug - a traditional beer with a sprinkling of cinnamon
Bluestone Brewery - Rockin' Robin - a spicy porter with chocolate and nut flavours
Brewdog - Hoppy Christmas - an IPA with citrus and piney notes
Flying Dog Brewery - K-9 Winter Warmer - a malty and spicy beer
Food

What are you planning for food?
Start preparing your Christmas Menu. You could opt for a classic three course meal with Camembert, a Turkey Roast or Nut Roast dinner and then finish on a delicious Christmas Pudding or round of warm Mince Pies.
Nothing screams comfort food more than Christmas. So, make sure you satisfy your customers with the classic favourites and you will make your food an instant hit for all.
Hosting a Christmas party? Why not have a carvery with the full works. Or, set up a Christmas buffet with classic party snacks, like smoked salmon blinis, pigs in blankets, and a selection of cheeses.
Music
Do you have a live band or a DJ?
It's unlikely you'll be able to book either for Christmas Day, but even a small local band or choir can be a fun addition to your pub on Christmas Eve. Ask them to play any of the carols, like Silent Night and Hark the Herald Angels Sing, or some Christmas classics, like Last Christmas, All I Want for Christmas Is You and White Christmas. You will be guaranteed to get everyone in the pub singing along!
Is Christmas not your cup of cocoa?

You will always have those customers that aren't big fans of Christmas and want precisely the opposite. So to cater for these people it can be fun to go for the niche anti-Christmas theme to encourage all the Grinch's out there to visit your establishment instead.
New Year's Eve
You've still got plenty of time to prepare for your New Year's Eve celebrations. Have you got any plans?
This is the biggest party night of the year and most consumers will want to spend it out with their friends. They will go where there friends are going. You've got to make your business desirable and be the venue of choice.
What challenges do pubs face this New Year's?

The biggest challenge that the hospitality industry faces this year is the battle against the home. Around 53% of people surveyed by Visa in 2016 said that they planned to spend NYE at home with family and friends. And, it's likely that they will do it again this year.

People will be staying at home because they won't want to loosen their purse strings. Consumers want to balance fun with careful spending, especially after the Christmas.

It's a busy night. As a large social occasion, there will be lots of people looking to enjoy the evening and it will get crowded in pubs and bars.
So what can you do?
Worried people will stay at home? Turn this into an opportunity. Pubs have the perfect selling point. They have home comforts, food, drinks, warm fires and friends. Make it easy for customers to come to your venue by making it a really sociable space that's family friendly.
If you have banquette seating in your pub then you're ready to satisfy customers. Groups will enjoy having a private space and they will feel comfortable and relaxed at the tables. And the truth is that happy customers are more likely to stay all night and therefore spend more.
You've got competition with their purse strings, so rather than hike up prices like most other places do this time of year, include some great NYE offers that will make your establishment the destination of choice for everybody.
Introduce a great three course set menu deal, advertise half price cocktails and roll out the 2 for 1 offer on Prosecco so that everyone can enjoy a toast at midnight. Not only will the customers be happy on the night, it will also give your business a great reputation for the future.
Are you planning on hosting a New Year's Eve party?

Great idea! But keep in mind the following:
Get the offering right – you might be hosting a party with a DJ or live band, or running a pub quiz, but keep in mind your existing customers and new customers to create the right vibe. Because you're trying to encourage as many people into your venue as possible (old and new), it can be difficult to get the right offering that suits them. You don't want to irritate existing customers if the place gets too rowdy, but conversely you don't want to have nothing going on as it will dissuade new customers. Choose the type of event and advertise it correctly so you don't disappoint or alienate your customers.
Crowd control – it's likely that you'll have a lot more customers at your venue than normal. Customers will be queuing for the bar, standing in walkways and even lining up outside. For staff and customers, it might feel a bit manic, which is why it's sometimes a good idea to get extra security to help with crowd control and for added peace of mind.
Look after your staff – it's New Year's and your staff are going to be busy. Most likely their friends and family are also out joining the revelry while they're working. It's also going to be a late night. Staff wellbeing is important and you don't want them to get stressed out at work. It's important to note that everyone is in it together and building up that team spirit on a big night like NYE will make things a lot better for each individual.
This is a huge time in the pub calendar and it can generate a good profit for your business. Everyone wants to be happy, so get the offering right to create a memorable experience and keep customers returning for more.
So, if you don't have a plan for Christmas and NYE, get something sorted quickly, else you'll be missing out and your clientele may slowly be going on to your nearest competitor.
About Atlas Contract Furniture
Atlas is a contract furniture supplier for the hospitality industry. Specialising in banquette seating for pubs, restaurants, hotels, clubs, cafes and bars, we want to create inspiring spaces that people love. Consumers will be enjoying Christmas and New Year's in many different venues across the UK and they'll want comfortable and social spaces designed with them in mind. It's because of this that we design exceptional interiors for our clients.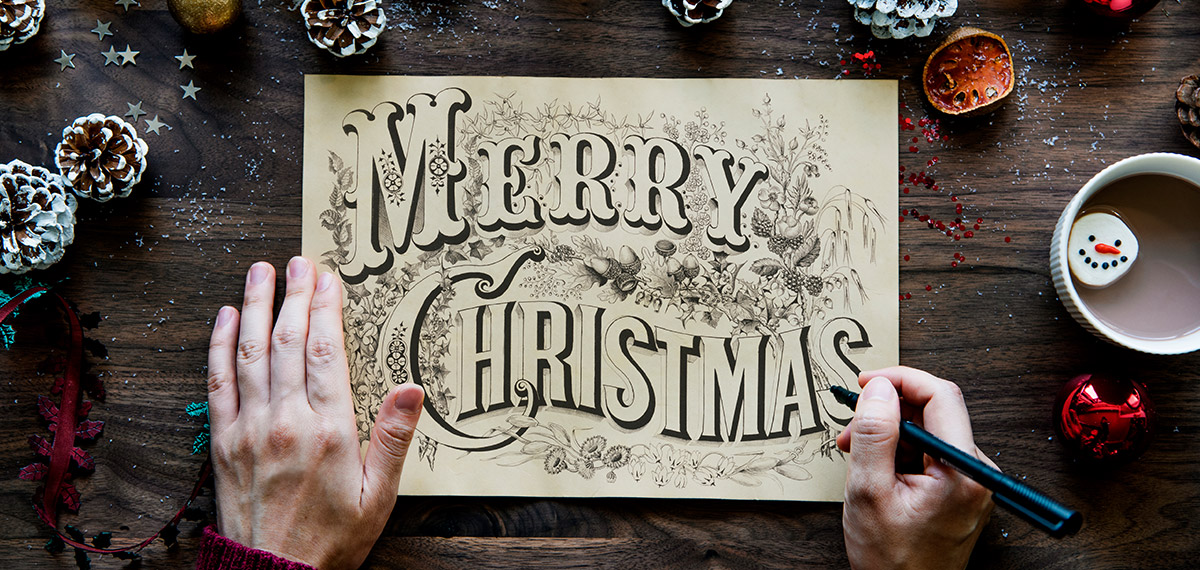 Want to find out more about our banquette seating?