Our International Presence
The Atlas team have long working relationships with countries across Europe and afar, successfully exporting our banquette seating to a global client portfolio. Our recent export work includes the likes of Bulgaria and Finland, and we have established long working relationships with supplying France and the Nordic region.
No Distance Too Far
We are always looking for new opportunities near and far, having successfully delivered projects as far as the USA and Falkland Islands. In this blog post, we will take a closer look at the benefits of importing from Atlas, and why exporting is something we are so passionate about.
Not Getting the Desired Results
Not all banquette seating is made equal. Our products are incredibly specialised, requiring expertise and attention to detail to deliver the best possible seating solutions for our clients. As is the case in the United Kingdom, many companies will be unspecialised in banquette seating (having it as an unfocused tack-on to another core product), willing to compromise on quality to cut costs, and lack the experience to supply clients with something that is fit for their purpose.
This naturally leads to an inferior product that does not last, is unreliable, and may even play detriment to the identity of your business – setting a poor impression for potential customers or clients.
You may have already found yourself facing the following challenges in your search for banquette seating:
Limited/dated variety, styles, and options
Poor design or ergonomics
Sub-par quality and manufacturing methods
Poor service lacking advice and support
Unreliability
Limited scale and capacity
Different to the Rest - What Atlas Has to Offer
We hope to put an end to your searching, by eliminating these challenges completely. Just some of the benefits of working with Atlas can be found below:

We Are Experienced Manufacturers
We are one of the UK's most experienced manufacturers of bespoke banquette seating, supplying stunning contract furniture to businesses who value reliability, consistency, and quality. Why settle for anything less? Our keen eye for detail and decades of industry knowledge will deliver the results you require.
We Provide Uncompromised Quality
Many of our international clients were unable to find the appropriate quality or level of service locally, leaving them to search further afield. Atlas were able to both understand and meet the demands for their businesses.
We only use trusted, best-quality suppliers for raw materials, and have strict quality control procedures in place throughout all stages of manufacture to guarantee the expected Atlas quality. All our standard frame constructions are issued with a warranty; our Standard Serpentine Sprung frame construction comes with a 10-year frame warranty as standard.
We Offer Comprehensive Advice, Service & Support
Our in-house team of experts with years of experience offer comprehensive service and support, discussing your needs and requirements every step of the way. We also provide free layout advice and planning if required. Our fully tailored service will meet your exact requirements, whilst keeping strictly to the design intent.

Our Products Provide Market-Leading Reliability
Atlas produces exceptional results to the strictest of deadlines and have an outstanding on-time delivery record. From stylish booth seating for hospitality through to professional reception seating for commercial premises – we can tackle all types of venue, ensuring your seating is entirely fit for the purpose of your space.
Our Design & Manufacture Is In-House
From technical CAD design through to manufacture by our skilled joinery, upholstery, and spray departments; every step of our manufacturing is in-house. This enables us to provide expert care at every step. We also have the capacity to deliver projects of all sizes and scales.
Our Service Is Made-To-Measure
Our seating is made-to-measure, set out by our CAD team, then CNC machined in-house. Whatever the area, shape, or layout of your venue – you can choose from our full range of customisable Seating Styles, Seating Options, Bespoke Seating Detailing, and more.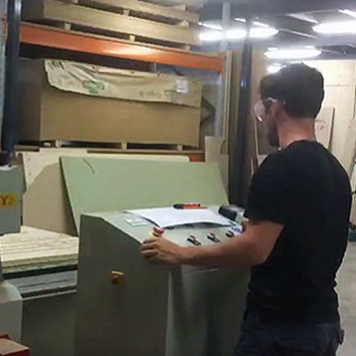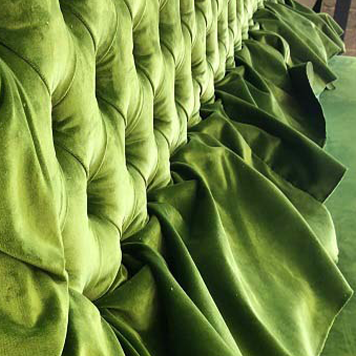 We Are Global Exporters
Atlas is experienced in international delivery and are proud to offer our bespoke banquette seating solutions to clients globally. Our bespoke banquette seating has been tested to rigorous UK contract standards for strength, durability, and safety. We can also accommodate various international fire standards which you may nominate.

Bring Your Design Vision To Life, Anywhere
No matter where you or your venue are in the world – Atlas can assist you in realising your design vision. You do not just have to take our word for it either; see what our clients have to say and explore our exciting case studies.
Customisation To The Last Stitch
Customisation does not have to be complicated. We have a large range of Seating Styles, Seating Options, Seating Constructions and Seating Detailing for you to use as a starting point – all of which are entirely customisable to your requirements.
Please do not hesitate to get in touch if you have any questions or cannot quite find what you are looking for on our website. Our friendly team are ready to assist with any enquiry you may have.
Seating Layouts to Suit Your Business Needs
As all elements of our banquette seating can be customised, you can alter the dimensions and layout to suit your business needs. We have recommendations in place for different use cases (e.g. making the banquettes suitable for coffee or lounge height, restaurant or dining height, and bar or drinks height). The layout of the seating can also be tailored to meet the requirements of your space. Why not combine multiple layouts to create a unique experience for your guests?

We'd Love To Hear From You
Why not get in touch to discuss your next project, and see what Atlas can do for you? Every venue is unique – that is why we create bespoke furniture made to fit the exact specification of your space.
We can assist with no-commitment layout advice and a free quotation. Our in-house team of experts with years of experience will talk to you about your furniture and seating needs, to achieve the best possible solution for your business.
Joining the Atlas Family
The Atlas family is ever-growing – both in the UK and abroad. We are always on the lookout for like-minded individuals to join our dynamic, innovative team. If you are passionate about quality contract seating solutions, have an excellent eye for detail, and love providing a market-leading service – then a potential distributorship opportunity could be for you! Simply get in touch through our contact page and we will be able to provide further details.
Whether you are an interior architect, a designer, a contractor, or something else; we are delighted to present this exciting opportunity to individuals and businesses globally.