Getting involved in Halloween can be really worthwhile!
It might be on a Tuesday this year, but you can make it a themed week. You'll see flocks of revellers out at the weekend and you can maximise on families who will want to make a day out of it.
For bars, clubs, pubs and restaurants, getting involved in Halloween can be really fun and a great way to promote your business.
Each year, more and more bars and pubs have clicked on to the growth of Halloween in the UK.
Halloween is a social occasion. There's eating, drinking, dressing up, and lots of great decorations. It's an event that's made for the hospitality industry.
It's perfectly placed in that autumn lull where we've forgotten the joys of summer and are just calendar-watching until Christmas.
Whether you'd like to run a Halloween-themed event, or just get in the spirit through your day-to-day activities, we've got some ideas you can use to liven up your business for Halloween:
Halloween Costumes
To encourage your customers to get dressed-up and to make some light-hearted fun for your staff, encourage your entire team to wear costumes. This can be a simple addition like switching the waiting staff uniform to skeleton costumes. Just don't let it go too far and have it affect service.
A great way to drive engagement is to make a big deal to encourage customers to come in a Halloween costume. Why not run a Halloween competition? You can make up a Halloween hashtag, like #AtlasHalloween17, and have customers submit a picture of their Halloween costume.
The winner could win a round of drinks or a free meal. It could do wonders for your pub's social presence and provide decent user-generated content for future promotional activity.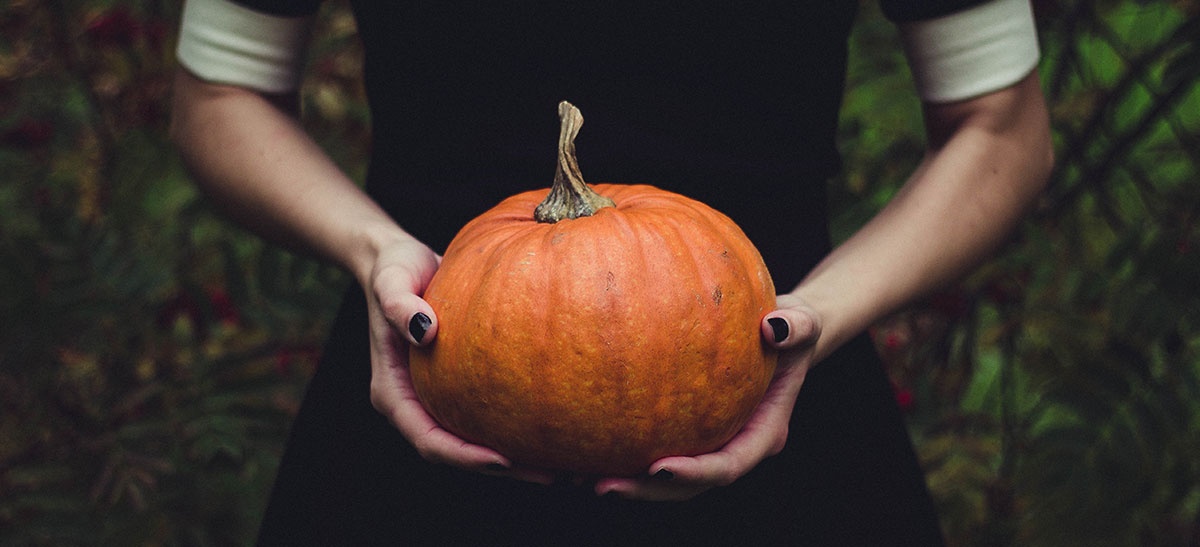 Halloween Drinks
Get the guest ale on tap. A lot of breweries have introduced spooky versions of their ale. Wychwood Brewery transforms their Hobgoblin into the 'Unofficial Beer of Halloween,' and have the autumnal Pumpking if you're looking for seasonal flavours. You can also stock the craft beer, like Beavertown or Brewdog's pumpkin ales.
And if you're serving cocktails in a bar or club, then it doesn't take much to add in spooky cocktail options. Work with existing favourites that can easily be Halloween-ified, such as the Bloody Mary, Zombie or Cosmopolitan. You can also add a twist to classics like the blood orange margarita. These are pretty simple choices, but you can experiment to get colourful cocktails with reds, oranges and greens. And if cocktails aren't your thing, then you can always fall back on a decent selection of red wine.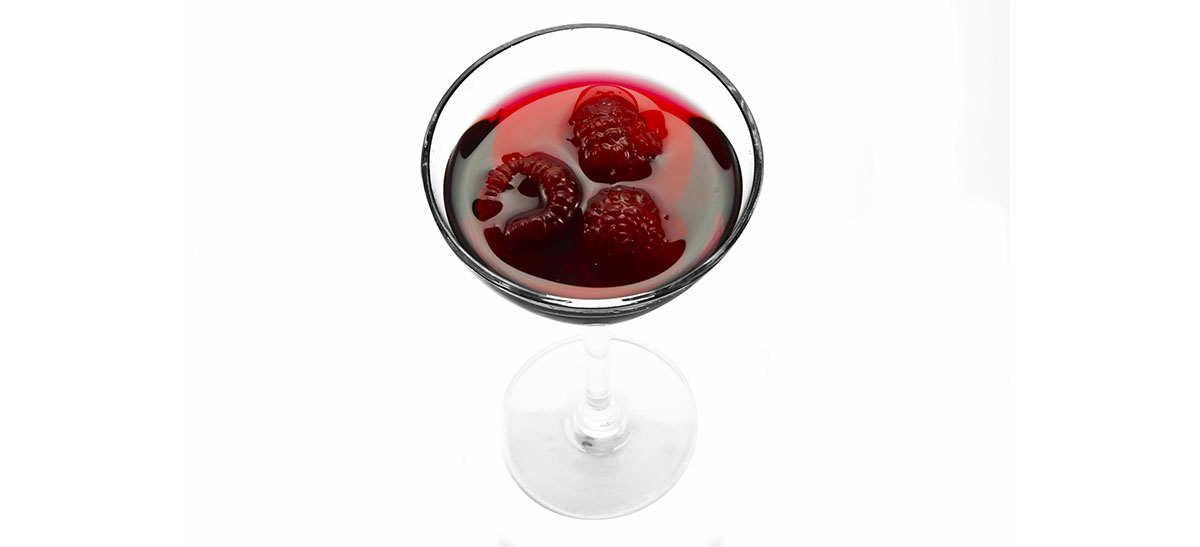 Halloween Food Ideas
You don't have to go overboard with your menu during Halloween if you don't want to, but there are simple changes that you can make that can be a nice touch.
It's autumn after all, so your specials board should be focused on seasonal ingredients like squashes, game and apples. Utilise these in your food with spices like cinnamon, ginger and nutmeg to create that autumn flavour.
A menu suggestion could include:
To Start
Vampire's Tomato Soup
Main
Spiced duck with ginger and chilli puree
Dessert
Pumpkin Pie or Apple Cinnamon Crumble
You're in the business of serving food, so it's probably best not to make the names of the food too unappealing. Focus on the autumnal flavours of your food and create a genuine seasonal experience for everyone in the pub or restaurant.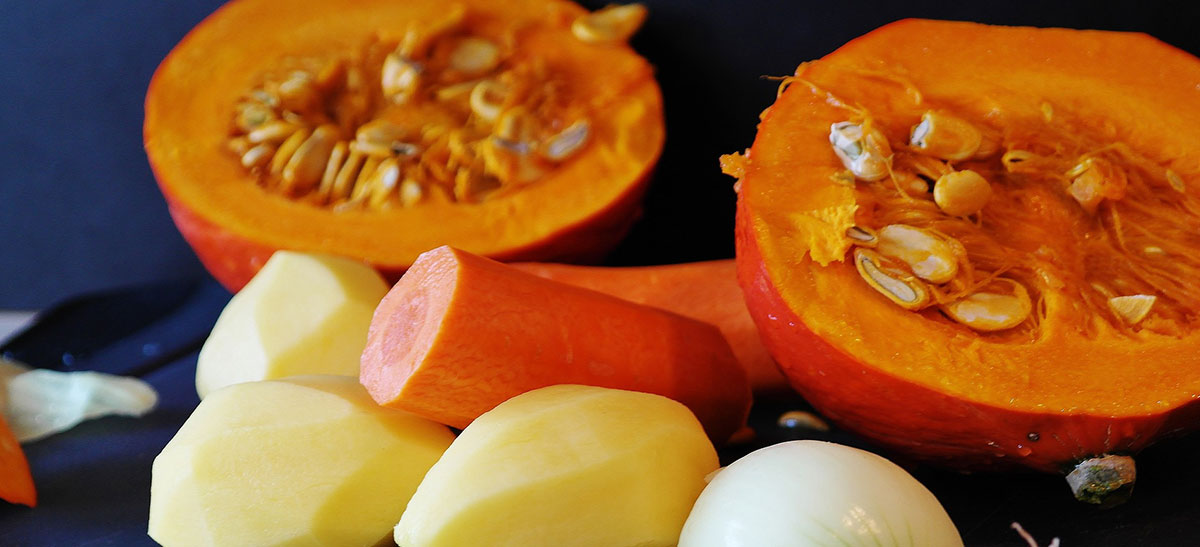 Halloween Pub Games & Activities
If you're thinking of having a Halloween party at your pub, then why not have a few fun themed games and competitions for people to get involved in?
During the day, you'll cater to families who would like activities for parents and children to get involved with. This could be filled with Halloween classics like apple-bobbing, pumpkin carving and pumpkin bowling.
And for the evening, why not host a Halloween-themed pub quiz?
If you regularly hold a pub quiz or just want to do it as a one-off, it's a great way to have chilled-out fun on Halloween. There's a lot that you can include in a Halloween quiz. There's random historical trivia, horror films and music.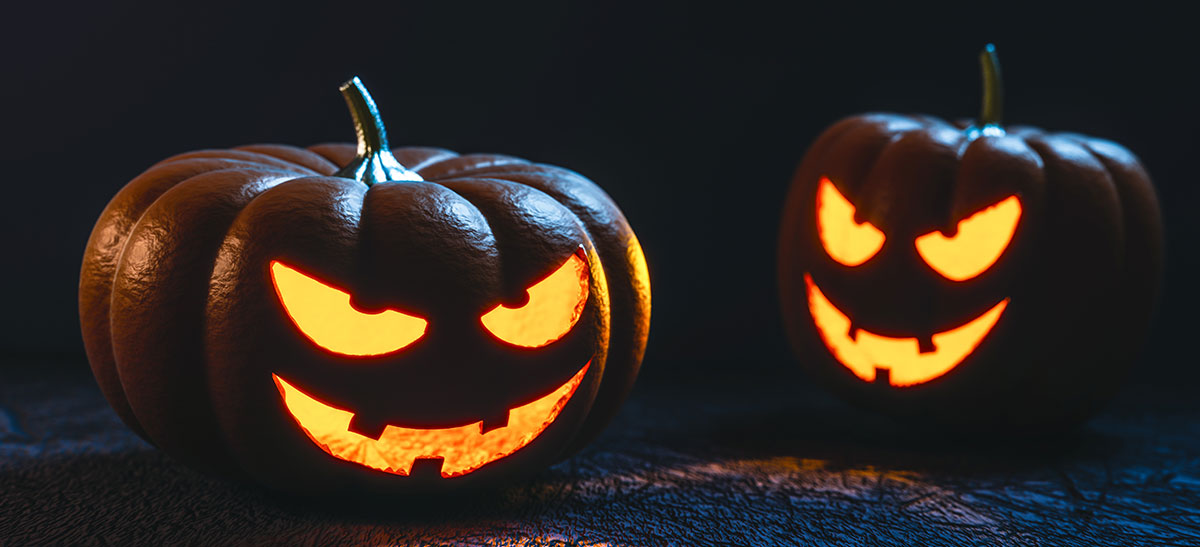 Decorations
And last, but not least, you must decorate! Whether it's a full-blown party in the pub or you just want to have fun during the Halloween season. Stock up on pumpkins, cauldrons and spider webs. It's all a bit of fun so it doesn't matter how excessive you go with it. Fun decorations will also make it much more likely that your customers will come dressed-up. For bars and clubs, you should also think about renting a fog machine to create a spooky atmosphere.
---
Hopefully, these ideas will give you some inspiration to enjoy Halloween and see the potential benefits of hosting a fun themed event.
Most importantly, though, it's that time of year when people want to have a nice comfortable and cosy place to relax as the nights get darker and colder.
If you're in need of high-quality furniture that can really make a difference to the customer experience, then please get in touch with Atlas Contract Furniture.
We design and build banquette seating for the hospitality industry. We work with pubs, bars, clubs and restaurants to produce great banquette furniture to maximise customer satisfaction. We build seats that have a healthy balance between comfort and design, ensuring it looks great and feels good.