With spring just around the corner and hopefully the warmer weather too, more people will be venturing outdoors, so now is the perfect time to start thinking about getting your outside space ready for customers.
Lighter evenings and warmer temperatures always see an increase of customers looking to eat outside, enjoying pub beer gardens or grabbing alfresco patio drinks. Make sure you're attracting new and existing customers outside with a well thought out and styled outdoor area.
5 ways to maximise your outdoor area
No matter its size you can create a stunning outdoor area your customers will love to spend time in!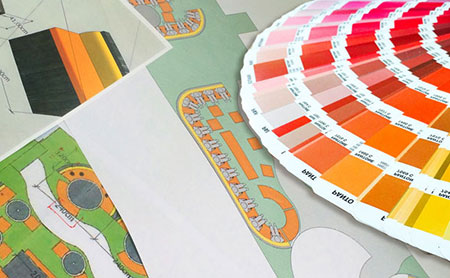 1. Plan a practical layout, making sure you identify the primary use of the space
The first step is always to plan and assess the area you have available for use so that you can make sure you're making the most of the space. Whether you have a small or large area it is essential you build a plan and have an end goal in mind, of what you want the space to achieve. Whether it's a place for informal drinks or a big dining area, you'll need to draw up a layout that works before making any decisions or purchasing items.
---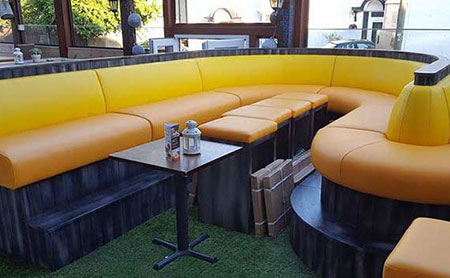 2. Position Furniture for comfort and flow
Choose furniture that allows for easy movement, not only for customers going in and out but for servers or staff that need to be going to and fro and via the kitchen. If you're tight on space, consider more streamline furniture or loose furniture that can be moved around.
Comfort is key, try and include a mixture of seating options to suit different dwell times and make sure customers are at ease. Furniture with multiple heights, like low benches, poseur tables with stools, or cosy chairs with similar colour schemes will allow you to create different sections without losing continuity.
---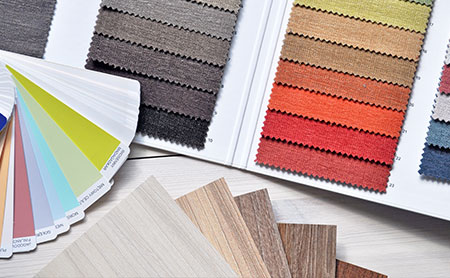 3. Choose your furniture wisely
Furniture suitable for outdoors needs to be top quality and made from particular materials and upholstery. Quality, weather-resistant furniture will ensure longevity and create less maintenance for you. Also, choose upholstery or materials that won't get too hot in direct sunlight.
Furniture may well need to stay outside during the winter months, so think about what you'll do. Perhaps you want seat covers or removable cushions.
Luckily Atlas Contract Furniture are on hand to help you with all your outdoor furniture questions and can offer advice on the best items to use.
---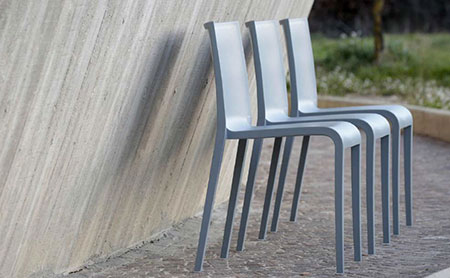 4. Prepare for all seasons
As we all know weather can be unpredictable, especially in Britain. For glorious sunny days, make sure you provide shade for your customers, whether this is a moveable parasol or something more permanent like an awning.
You'll also want loose furniture that is heavy enough not to blow about in the wind or banquette seating that is fixed into place such as benches or booths specifically made for outdoors.
Spring and summer months can still be chilly, even if the sunshine is out. So you may want to consider outdoor heaters or blankets people can use. Atlas also has amazing heated seating, which you can find out about below.
---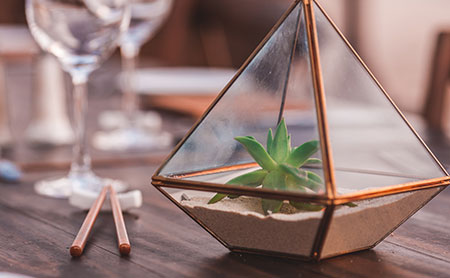 5. Accessorise!
Once you've decided on your layout, furniture and practicalities, then it's time to accessorize! Make the area inviting for your customers, create an atmosphere they want to be in and return to. Think about scatter cushions, clever lighting, flowers or pot plants for finishing touches.
A guide to Atlas outdoor seating:
Banquette Seating
Banquette seating doesn't just have to be for indoor use, Atlas can provide weather-resistant seating in a range of styles for outdoor use, allowing you to create a stylish outdoor setting in your outdoor bar/restaurant or outside nightclub area.
Another idea, which gives you greater options on the materials and upholstery used in your banquette seating is to create stunning covered areas that are still technically outdoors. It also allows your customers to still be able to enjoy the benefits of being outside, but away from the elements.
---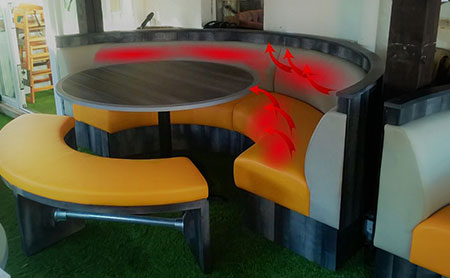 Heated Seating
Let your customers make the most of being outdoor areas even on chilly days and cold evenings, with heated seating. We aren't just talking about patio heaters, but heated seat pad technology that Atlas can offer on a bespoke basis.
This is available in a range of banquette seating styles, and allows your customers to stay warm and cosy even when the sun goes down.
Contact Atlas to find out more about this special seating option.
---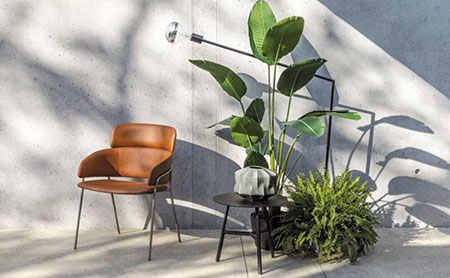 Loose Furniture
Perfect for outdoor areas is loose furniture, allowing you the versatility to have it indoors during colder months, or on busy sunny days add extra seating outdoors to accommodate more customers.
Loose furniture comes in a wide range of materials, designs and colours to suit any environment, it's easy to wipe down, store away and can be stackable.
View our range of specific outdoor loose furniture in our brochure.
Whatever your outdoor requirements, Atlas Contract Furniture can help you achieve the environment and style you are looking for, with quality banquette seating and loose furniture made specifically for outdoor use.