The new-normal that we are all embracing globally has meant that we are all now spending much more time at home. Our once-temporary home office setups have become permanent workstations, our kitchens and bedrooms have become spaces for online tutoring and classes, and our lounges have become private gyms. Even with life slowly returning to normal, our relationships with our homes and how they can be utilised has changed for the good.
Many of us are looking for ways in which we can better the quality of life from within the home; whether that's better functionality from a home office setup, more dynamic seating arrangements for a kitchen, positive spaces for your child's online lessons, or more comfortable snugs to relax and unwind after a long day of Zoom calls.
Atlas delivers on both the aesthetic and functional requirements for your home seating. We have an incredible portfolio of stunning residential projects, each tailored to the client's personal tastes and needs. Here are just a few ways in which our bespoke banquette seating is the perfect accompaniment to your home:
WHY CHOOSE BANQUETTE SEATING FOR YOUR HOME?
Made to Measure
Our bespoke banquette seating is entirely made-to-measure, so we can guarantee a perfect fit for your space. Our experienced team can easily work around complex room geometry to deliver the best possible results for your home.
Endless Customisation Options
Endless customisation possibilities mean that you can create the perfect design statement or accompaniment to your interior. From warm and traditional styling through to ultra-modern and contemporary (or anywhere in between); we can produce a solution that is both entirely unique and of an unmatched level of quality.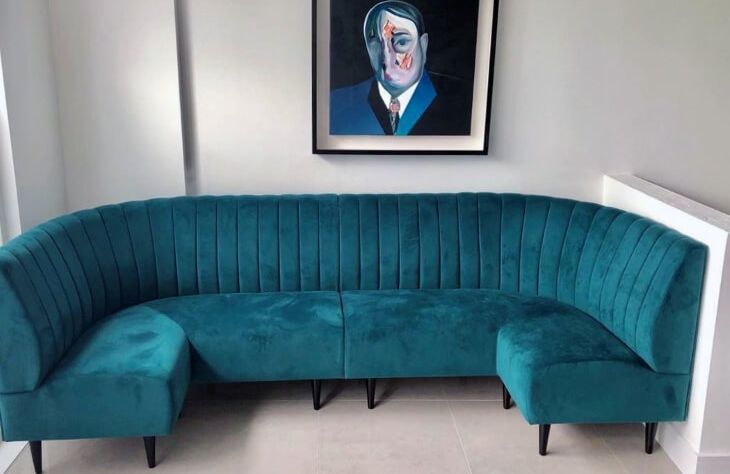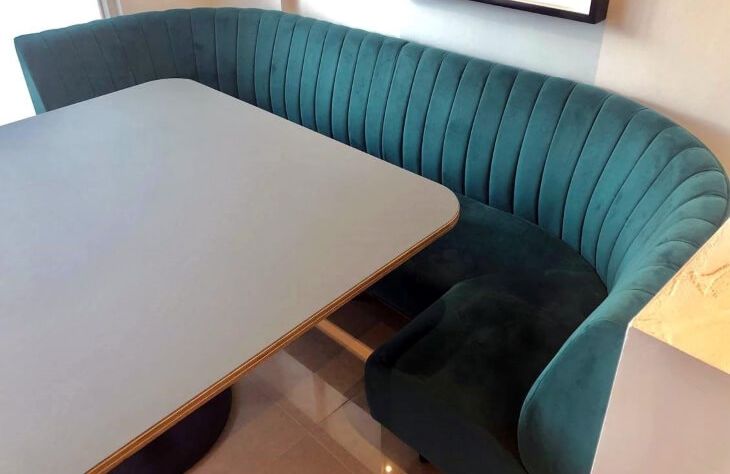 Our Library of Upholstery Covers
We have an enormous library of hard-wearing, contract-grade fabrics and leathers on hand – you are sure to find the perfect design for your project. Not sure where to start? Just advise us of your requirements, and we would be happy to assist with recommendations for your project. We only source upholstery covers from best-quality suppliers, so you can be assured of their durability and longevity.
Our Seating Styles
Our exciting range of Seating Styles is a great place to start with your design. Or look at our gallery for some inspiration from previous projects. Every one of our Seating Styles can each be tailored to your requirements. Let your imagination run wild with endless combinations; pair your style of choice with your dream upholstery cover.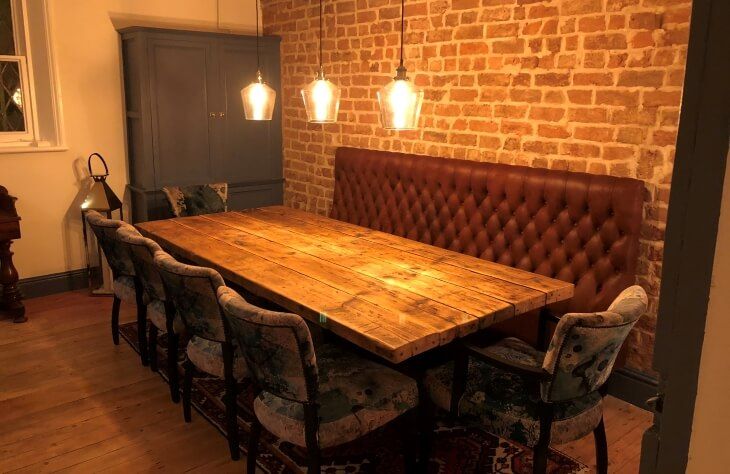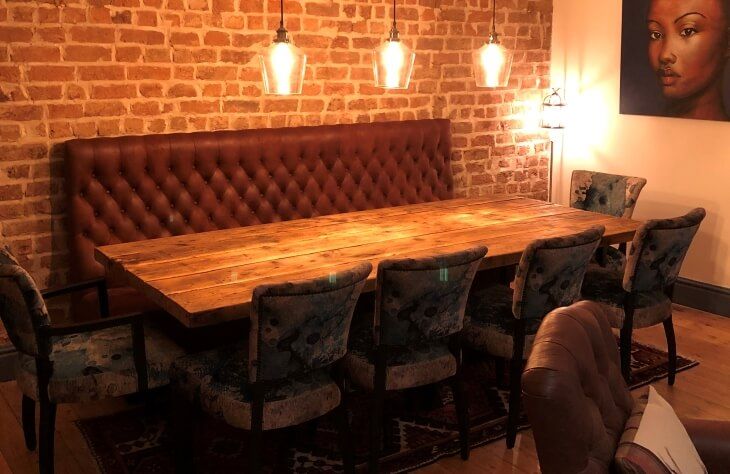 Our Seating Options
Our Seating Options are an excellent way to maximise the functionality of your seating. Just a few examples of what we have to offer:
Discrete storage solutions to maximise your space.
Create apertures/holes for your electrician to install power sockets, USB hubs, HDMI ports, etc.
Customisable cappings and grilles for radiators.
Add bespoke arms for extra comfort, or to assist with mobility.
Replace standard plinths with your choice of legs.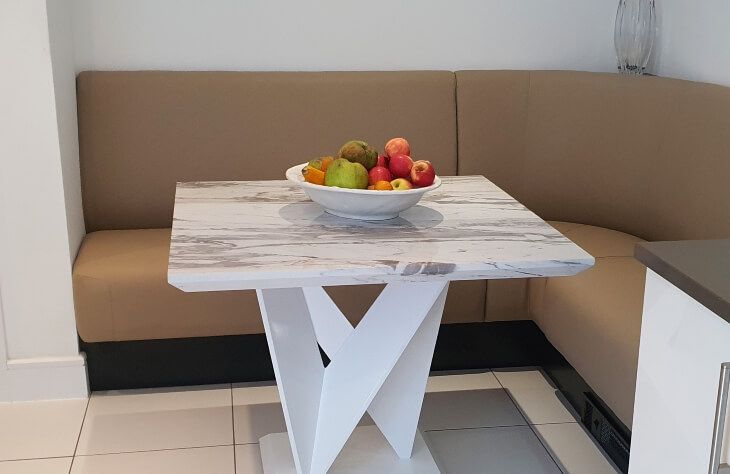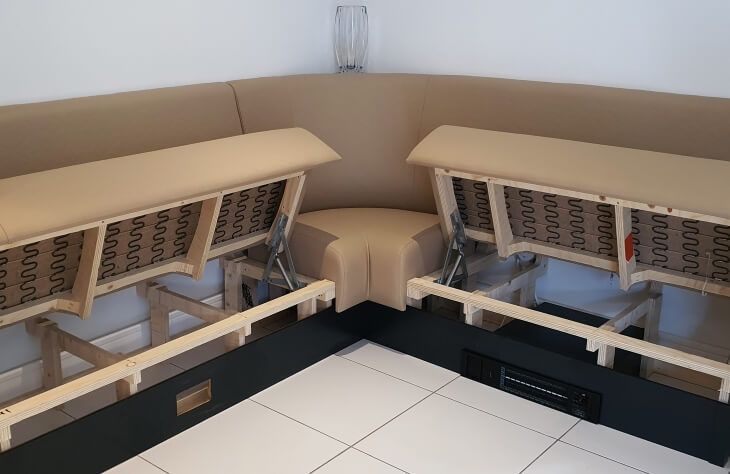 Designed for Contract Use
All of our bespoke banquette seating is designed for contract use, having been tested to strict contract standards – so you can be certain that your banquette seating will breeze through daily home-use and be enjoyed for many years to come. Our 'Standard Serpentine Sprung' seating frame construction is supplied with a 10-year warranty as standard. Creating long-lasting products reduces costs incurred by replacements, in addition to minimising the production of waste and therefore our environmental impact.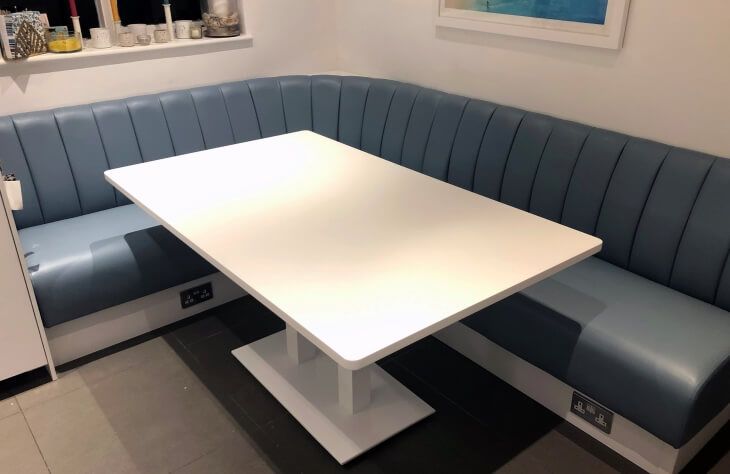 Ergonomics & Proportions
For desk-working and dining alike, it is important to have seating within the home that is both comfortable and supports good posture. Naturally, one should also take breaks to minimise sitting for prolonged periods of time. Poorly designed seating can lead to a wealth of medical issues such as back pain and tension within the muscles. With decades of experience in the industry, our skilled team can assist you in producing ergonomic seating that is perfectly tailored to the end-use, whilst also looking great within your space. We offer comprehensive recommendations on all proportions and ergonomic styles, right down to the selection of foam densities depending on your requirements.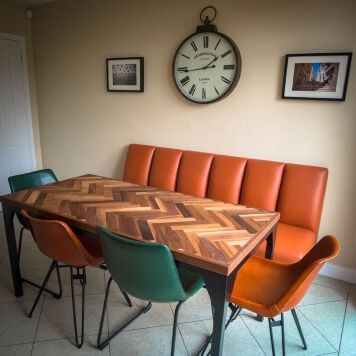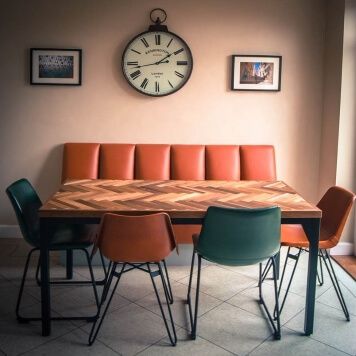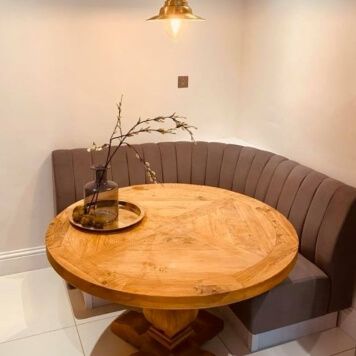 Measure and Fitting
We can manufacture your seating from supplied dimensions, and you can also opt to fit the seating yourself. Alternatively, we can undertake the measure (this is a great option if the room geometry is complex), and we can also arrange for professional installation with one of our skilled site fitters. Please get in touch with information about your project and we will be able to advise you on the best options.
Government Guidelines & COVID-19
We understand that under current circumstances, we are all keen to minimise contact with others wherever possible. We have COVID-19 appropriate procedures in place to help keep both our clients and our team safe during these uncertain and cautious times. We are keeping a close eye on the current government guidelines, in addition to offering services such as contactless delivery.
UK In-House Manufacturing & Spray Services
All our bespoke banquette seating is designed and produced at our in-house manufacturing facility in Christchurch, Dorset. Our spray facility allows for high-quality, bespoke finishes to be applied to the finishing details of your seating such as cappings, plinths and outside backs.
Service
Projects are followed from conception to completion with constant support from our CAD and Sales teams, with in-house manufacturing by our skilled joinery and upholstery departments, and installation by our site team. As we do not outsource our manufacturing, we can provide expert care at every step. Our in-house team of experts with years of experience will talk to you about your needs and requirements, every step of the way, with free layout advice and planning if required. Whatever the area and shape or size of your space, you can choose from a full range of seating designs, finishes and coverings – all of which are entirely customisable.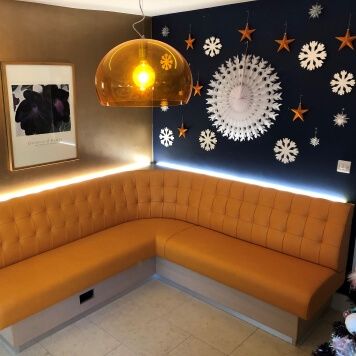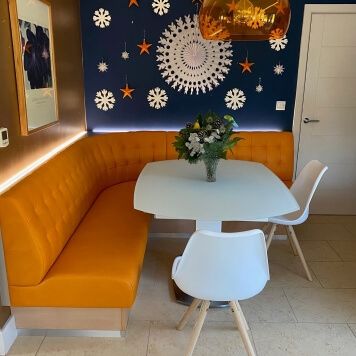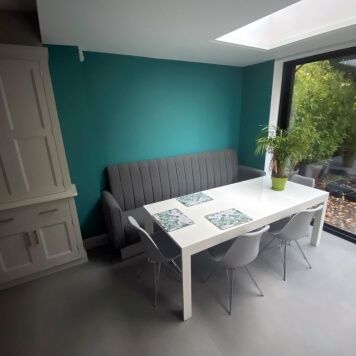 Kitchens | Lounges | Dining Rooms | Home Offices | Home Theatres
Banquette seating can maximise available space efficiently in comparison to many traditional sofas and domestic seating, offering an appropriate solution for seating throughout the home. Think practical kitchen and dining room banquettes for meals and entertaining, lounge and home theatre banquettes for perfect cinematic immersion, or stylish-but-functional home office banquettes to boost your productivity. The possibilities are truly limitless. We can also make recommendations so that your seating works for your lifestyle. For example, you might require a low-maintenance, easily wipeable upholstery cover for a kitchen banquette. We can recommend the best fabric for this.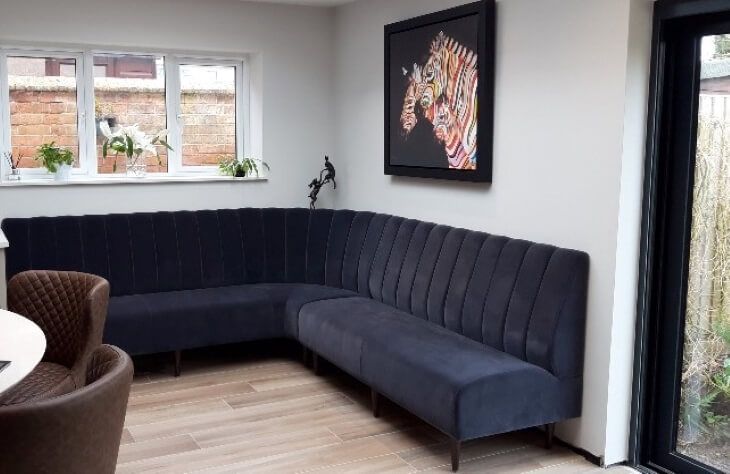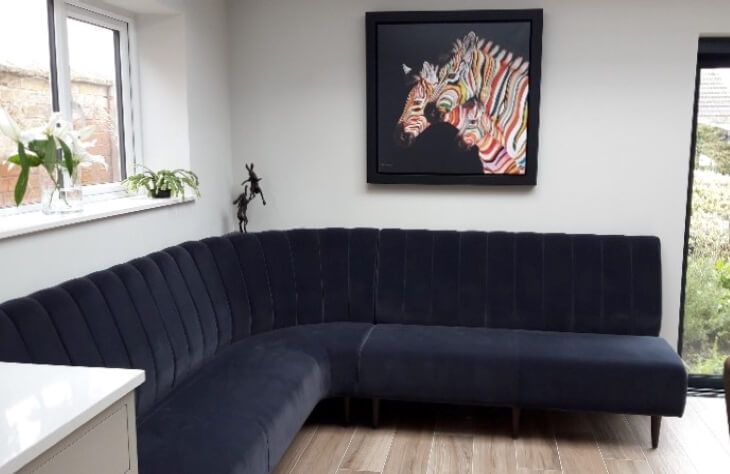 WE'D LOVE TO HEAR ABOUT YOUR NEXT PROJECT…
Why not get in touch to discuss your next project? Our experienced team are on hand, ready to discuss your enquiry and any questions you may have. For inspiration, you can also take a look at our website to browse our gallery for inspiration, view previous case studies, and download our catalogue for further information. We have lots of examples of previous residential projects which you can browse through.