We have recently updated our website, and we are very excited to share with you some of the new content you'll be able to find when you take a look around.
If you're looking for banquette seating, bench seating or contract furniture for your restaurant, pub, café, nightclub, or hotel, then you'll be able to see the extensive range of styles we can design and deliver. No two projects or venues are ever the same, so no matter what contract furniture you're looking for, Atlas will be able to help.
Banquette Seating Styles
Our website now has extra information on Banquette Seating Styles, which enables you to have greater knowledge of the different type of seating available. Having a view of the furniture in actual locations, allows you to visualise what may work for you and your business.

View our Banquette seating styles along with recent project examples.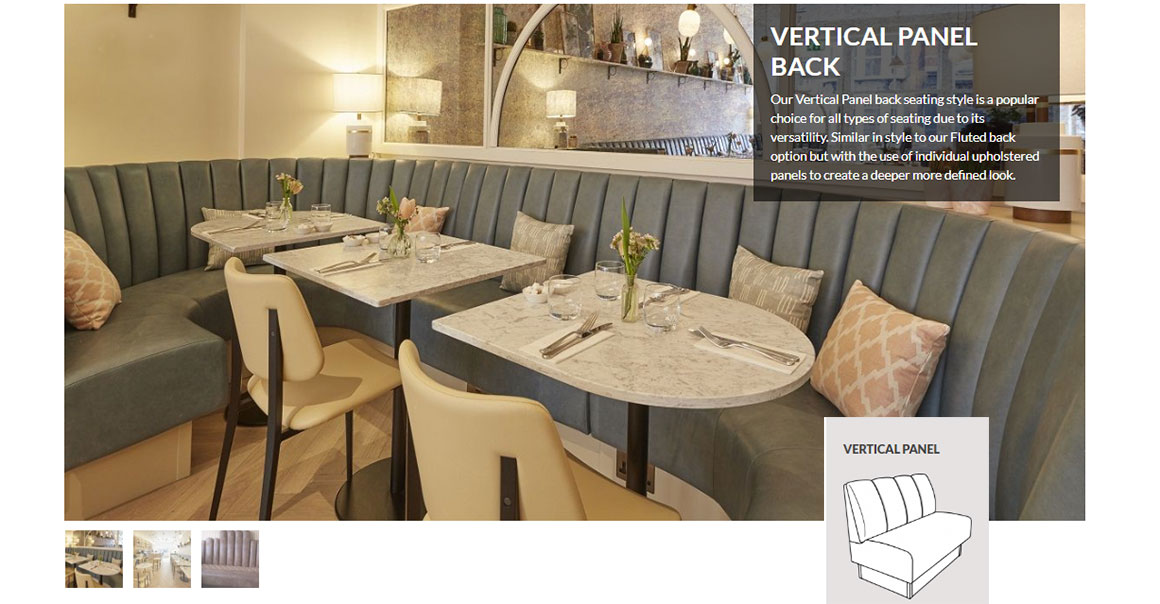 Bespoke Seating Options
All of our banquette seating is designed bespoke for each project and made in-house. We also offer a range of seating extras for those businesses looking for a little added extra luxury or comfort.
Under our bespoke seating tab, we have now made it extra easy for you to see the optional seating extras available by viewing images under each option. Whether you want LED lighting, heated seats or power sockets, you can now see what that will look like on in position on the seating. Not only do we offer technical extras in our designs, but we also offer style extras. This can include leg options, height alterations or arms, and much more.
Why not take a look at our new Bespoke seating options page.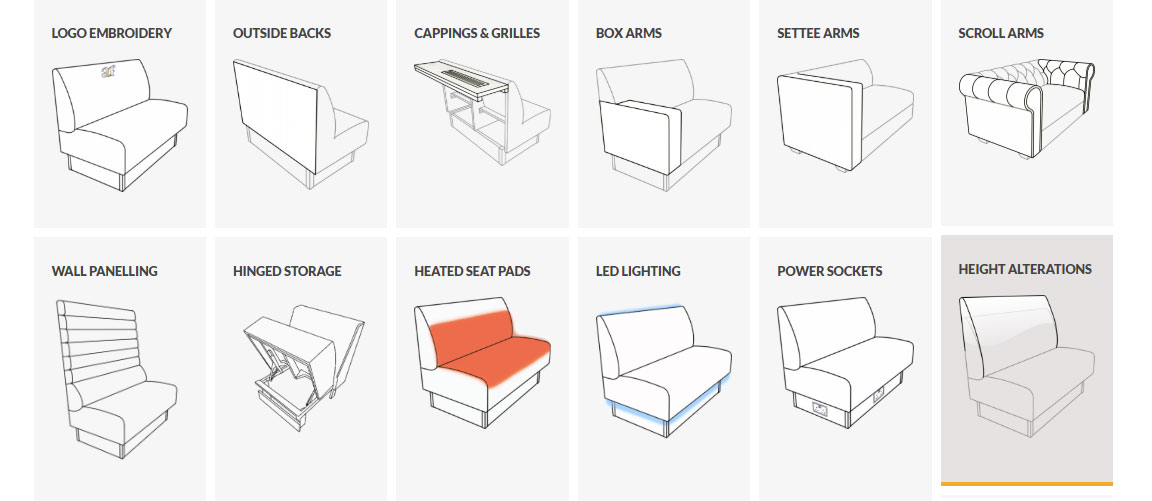 Gallery of work
We have also updated our gallery of work, with some of our most recent projects and some of our favourites over the years. You will be able to see the diversity of contract furniture that we can design for your venue. Whether you're looking for banquette seating, bench seating, booth seating or break-out seating, our team of in-house CAD designers will be able to assist you to achieve the best solution for your business.
We produce contract furniture in a range of styles from classic, retro, rustic, modern, luxe, industrial – no matter what your style, you'll be amazed at what we can do for your venue.
Browse our gallery to start firing up your imagination.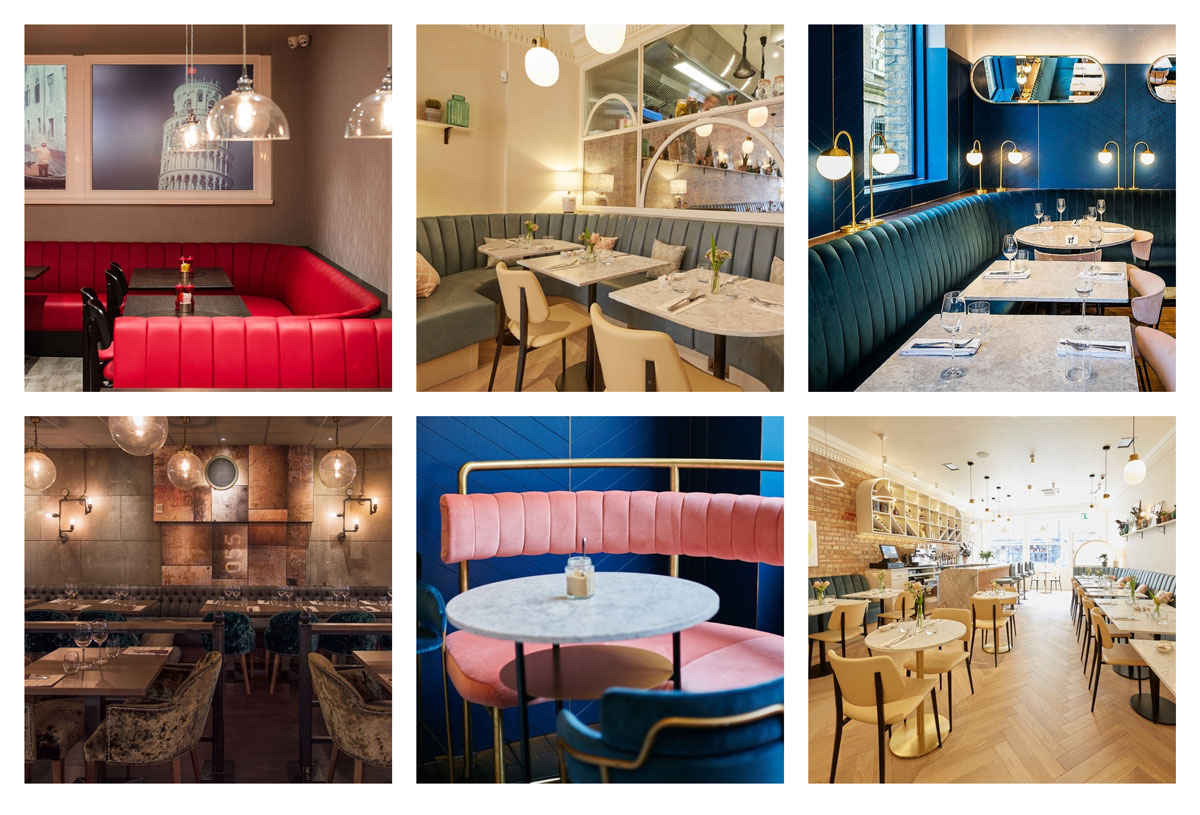 With Atlas Contract Furniture you can rest assured that no detail will be overlooked and your project will be handled with the utmost care and attention. For design to delivery, our banquette seating is manufactured by in-house experts, not one part of our process is taken out of house, until it is installed in your venue. To find out more about our unique process, read our Ideas to Installation blog article.