Café Furniture Experts
Atlas is one of the UK's leading café seating and contract furniture manufacturers, providing an unequalled level of service and experience. Unlike some suppliers, we have a team of experts in-house with years of experience in. They are on hand to talk through all the details of your café furniture needs and requirements in order to get the best solution. We manufacture all of our seating to match your bespoke specifications. Whether you're looking to create intimate booth seating or utilise space-saving cafe bench seating, we work with you to maximise your space's potential. You are able to select from an extensive range of seating designs, finishes and coverings no matter what shape or size your café is. We always use best quality constructional materials and manufacturing methods, and have access to a huge range of contract fabrics, faux leathers and real hides.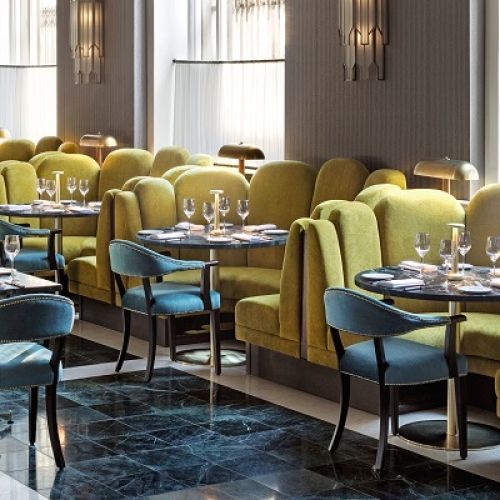 Specialist Supplier of Café Furniture
Atlas Contract Furniture is a specialist supplier of café furniture with a wide-ranging client base across the UK and abroad. Our comprehensive array of custom designs is suited to venues large and small. As customers walk into your café, they'll be met with an instant positive impression as they take in the style and sophistication of our furniture designs.