Restaurant Furniture Experts
As one of the UK's most experienced manufacturers of restaurant seating and furniture, Atlas provides an unmatched level of service. Unlike other restaurant furniture suppliers, we have an in-house team of experts with years of experience who will talk to you about your restaurant seating needs to meet your exact requirements. All our restaurant seating is bespoke and made in-house by our CAD and production teams. Whatever the area and shape of your restaurant, finishes and coverings, you can choose from a full range of seating styles including bench and booth banquette seating options for restaurants. We also offer a comprehensive range of high quality finishes to suit your budget and requirements.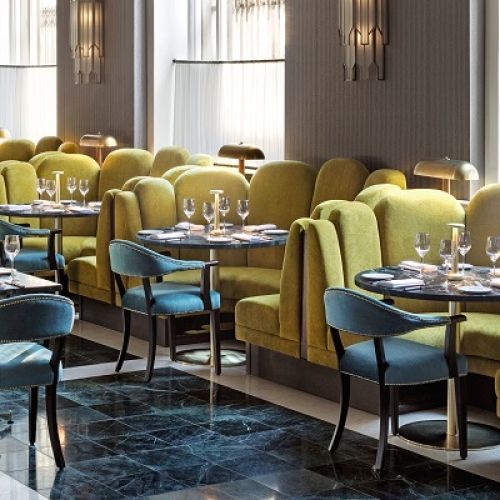 Specialist Restaurant Furniture Supplier
Atlas Contract Furniture is a specialist restaurant furniture supplier for an extensive range of clients throughout the UK and abroad. Our wide selection of bespoke designs for restaurant venues large and small will create a strong and positive impression on customers from the moment they walk through the restaurant door, adding style and sophistication, making sure your businesses stands out from the crowd.