What is breakout and hot desk seating?
A breakout area refers to a space in an office in which employees can get away from their desks to 'breakout' for their usual working areas, this encourages efficiency as well as team building. The breakout area can either be a zone for formal breaks such as lunch, a creative working area, or both!
Hot desk seating is an area of flexible working space that isn't allocated to one worker but can instead be used by multiple people on different days. This encourages cross-team communication and gives remote workers a space to use when they are in the office.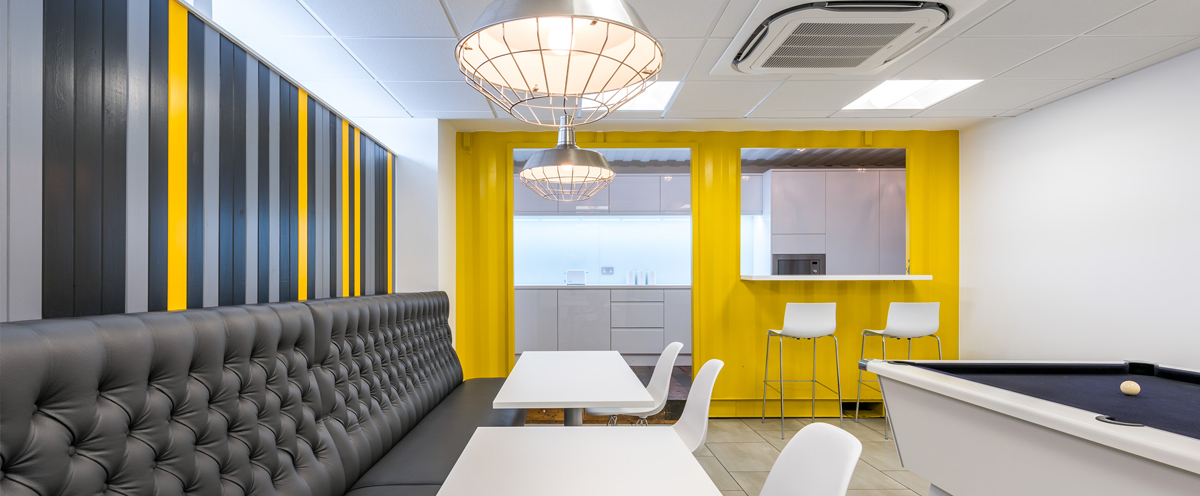 What are the benefits of a breakout work area and hot desks?
Boosts productivity
Creating an area that employees can use away from their desks, ultimately boosts productivity, enabling them to feel more alert and refreshed, which in turn drives overall performance.
A break from screens
As well as helping companies comply with health and safety laws by giving associates the opportunity to have time away from their computer, breakout seating allows for a more comfortable working environment.
Informal catch-up space
A change of scenery is important to allow workers to catch up away from the constraints of their desk. A more informal area to talk often leads to more creative thinking and idea sharing.
Alternative Meeting areas
Breakout seating allows for efficient use of space, creating a multi-use space that can be used for a multitude of different functions, from meetings and private work areas to brainstorming spaces and breaks.
A chance to build team bonds
Breakout areas often create the opportunity for co-workers to have impromptu conversations, developing connections with other team members. This is also a great perk of hot desking, where workers may sit with different teams from week to week.
Flexible working
Hot desking allows for a flexible working set up, where employees don't have one set workspace, instead, creating free flow and flexibility.
Co-working space
Allows employees to work alongside different people every day, which enables links to be built across the wider business.
A benefit to remote workers
Hot desk seating gives remote workers the option to have a work-like environment when they come into an office, and get to interact with their peers. This is particularly useful in a shared office environment, where multiple businesses share the same space.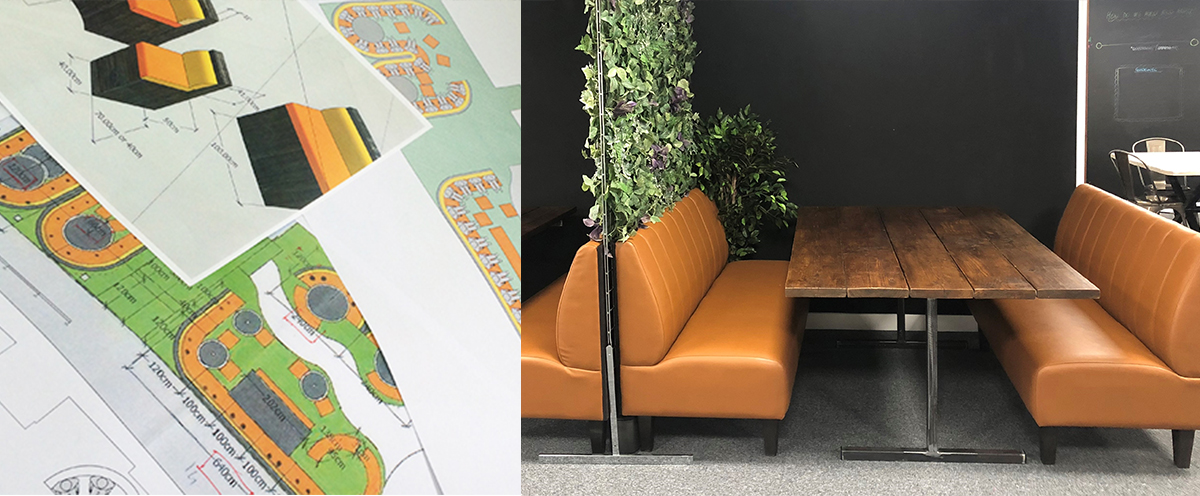 How to create a well-designed breakout area?
It is important that a lot of consideration goes into the planning and design of breakout areas and hot desks, this will enable it to serve as a multi-purpose area and be welcoming to employees.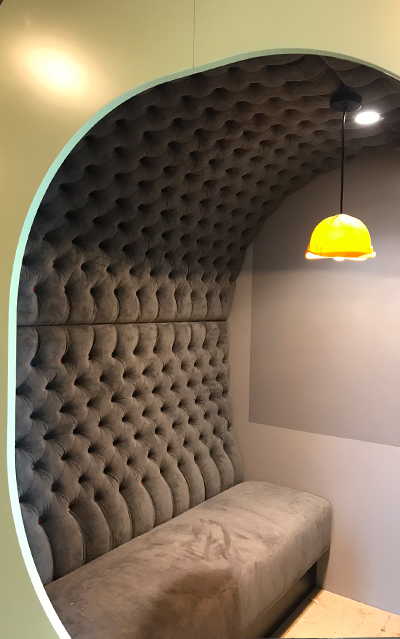 Collaboration
As well as a breakout seating giving employees time away from their desks, it should also boosts collaboration by giving employees the possibility to interact with different teams.
Comfort
The breakout furniture used needs to be adaptable and attractive to entice employees over to the area, and to keep using it.
Inspiring
By using office furniture that sparks the imagination with bright and stimulating seating, employees will be more inclined to have creative conversations and be energised by their surroundings.
Multifunctional use
Breakout furniture needs to have a mixture of styles, from loose furniture to benches or booths, to encourage different uses such as meetings, tea breaks, greeting visitors or alternative workspaces, so all options need to be catered for.
Design-led furniture
By using modern office furniture that has been designed for specific breakout use, all these important factors can be added to the mix when designing seating and tables for the area. You'll be able to create a space that is motivational, functional and comfortable, whilst looking amazing!
How Atlas can help?
Atlas Contract Furniture can offer a bespoke solution to office furniture, which means breakout seating will be custom made for your office. This will enable the furniture to fit perfectly within the space, be designed to your specification and be a creative, inspiring area for all employees.
Atlas can provide a wide range of seating styles from benches, booths and loose furniture, we will work with you to create a comfortable yet motivational and multi-functional space with the furniture designed. Why not view our gallery of seating styles to get your imagination kick-started?
As well as a wide range of style choices, you'll want to choose the right fabric for your seating. Not only can we help you think about design, colour and aesthetic, but also durability to make sure it can withstand daily use. We source thousands of different fabrics to give you a variety of textures and materials to choose from, and we are always on hand to give advice where needed.
Atlas will help you create furniture that is comfortable, long lasting and inspiring so that employees have a breakout area that they will want to spend time in, and will help motivate them throughout the day.
Atlas provides a unique solution, as our entire process happens in-house from start to finish in our Dorset office and production factory. You can rely in on us to take your vision from ideas to installation, as each step is handled by our expert, highly experienced team members.
Help boost productivity in your office with bespoke breakout seating and hot desk solutions. Still not sure where to start? Contact our friendly team to start the discussion, we are happy to give free advice and a no-obligation quote when you're ready.